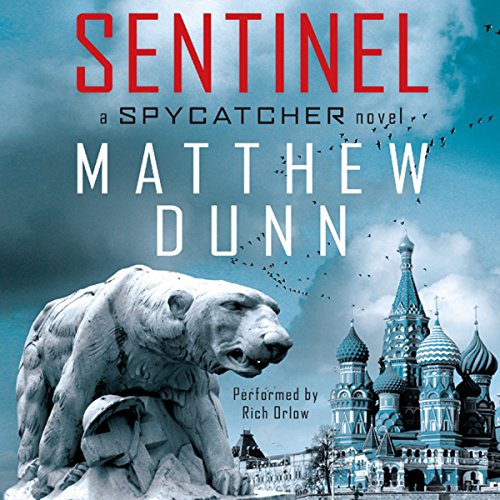 Narrated by: Rich Orlow
Series: Spycatcher, Book 2
Length: 9 hrs and 20 mins
Release date: 08-07-12
Sentinel AudioBook Summary
The United States and Russia are on the brink of war and only Will Cochrane – the master spy introduced in the critically acclaimed Spycatcher – can find and unmask the diabolical double agent responsible for it all in this enthralling espionage thriller, written by a real-life former field officer.
Fourteen days ago, CIA headquarters in Langley, Virginia, received a cryptic message from an agent operating deep undercover in Russia: "He has betrayed us and wants to go to war." Unable to make contact, the director of operations is forced to turn to one of his most deadly field officers – Will Cochrane. His mission is simple: infiltrate the remote submarine base in eastern Russia's Avacha Bay, locate the MI6 agent operating under the code name Svelte, and decode his message – or die trying.
It's a near-impossible task – even for a man who carries the code name Spartan, a title given to the most effective and deadliest Western intelligence officers. Will successfully locates the base but finds Svelte near death, his last words a final clue: Only Sentinel can stop him.
Meanwhile, political and economic tensions between the United States and Russia are rising by the day, with both sides rounding up known enemy sleeper agents within their borders for interrogation. Now it's up to Will – with the help of the top-secret joint CIA-MI6 Spartan Section – to uncover the true meaning of Svelte's message . . . and discover the identity of the legendary operative known only as Sentinel.
File Size: 249.3 MB
Download
https://rg.to/file/035e44648d7c6fb3e9686bbc4e62fe06/Matthew_Dunn_-_Sentinel.zip.html