Self-Love Affirmations for Deep Sleep By Think and Bloom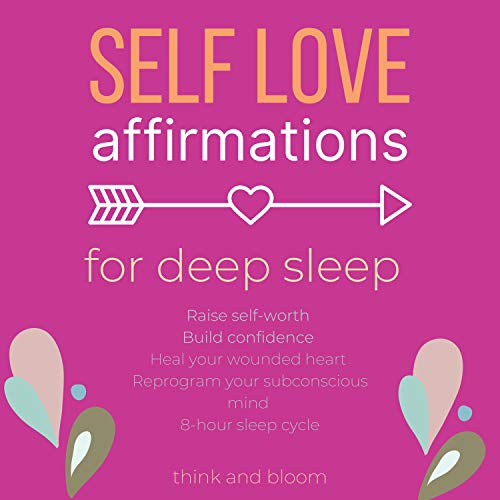 Narrated by: CCmuse
Length: 8 hrs and 7 mins
Release date: 20-01-21
Self-Love Affirmations for Deep Sleep AudioBook Summary
Heal your heart and build self-esteem while you are sleeping. These powerful affirmations cycles will deeply relax your body and mind, reprogramming your subconscious back into self-love.
Throughout this audiobook, you will absorb self-love affirmations, healing your heart while you are sleeping. Whatever circumstances or situations you are in right now, the powerful affirmations will help to reprogram your subconscious mind to a vibration where only pure love exists. You will be able to relieve all of the troubles of the day into peace and reside in your gentle heart.
This meditation audiobook will help you:
Build self-esteem
Heal a broken heart
Realign with self-trust
Achieve anxiety relief
Transform old beliefs
Sleep deeply through the night
Attain gentle, calming energy

This is an effortless way for you to align with the true self and believe that only pure love exists within you. You will be amazed at the loving energy helping you de-stress and release anxiety or worry, as well as building your confidence levels while you are sleeping!
File Size:
Download
https://rg.to/file/b8f0c5584e50d1c82d287b93519994e2/Think_and_Bloom_-_Self_Love_Affirmations_For_Deep_Sleep.zip.html