Seen, Heard, and Paid By Alan Henry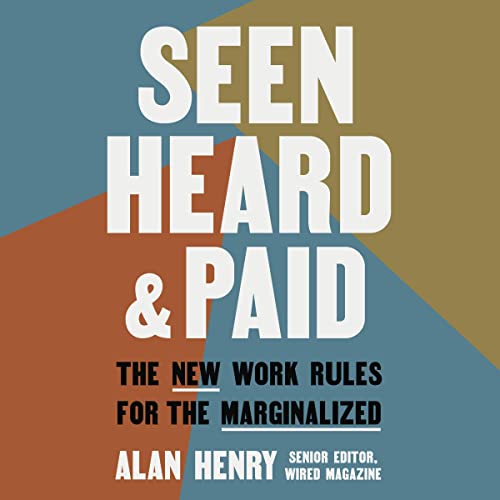 Narrated by: Landon Woodson
Length: 7 hrs and 22 mins
Release date: 06-07-22
Seen, Heard, and Paid By Alan Henry AudioBook Summary
The real tools for career success and work satisfaction for anyone feeling undermined or marginalized at their job, from a productivity expert and editor at Wired.
"Alan Henry doesn't just illuminate the invisible barriers that often stand in the way of success—he shines a light on what you can do to break through them."—Adam Grant, #1 New York Times bestselling author of Think Again and host of the TED podcast WorkLife
For over twenty years, Alan Henry has written about using technology and productivity techniques to work and live better for publications such as Lifehacker, The New York Times, and Wired. But he found that as a Black man he didn't have access to some of the more powerful ways to hack your job—like only checking email once a day or blocking out time on your calendar to do deep work. In fact, he found that even when he landed a prestigious title at the Times, there were moments when he was still overlooked and excluded from the most interesting and career-boosting work.
This led him to first explore these struggles in a Times piece titled "Productivity Without Privilege." Now he goes even deeper, interviewing experts across multiple fields to come up with powerful tools to overcome the forces of marginalization. In Seen, Heard, and Paid, Henry shares the new work rules that may finally allow people of color, women, and LGBTQ+ folks to have the same access to career advancement and rewarding work as those with more privilege, including:
Download
https://rg.to/file/29bb8eba54b84bef16e06aa889a40e9c/Alan_Henry_-_Seen,_Heard,_and_Paid.zip.html