Republics of Myth By Hussein Banai, Malcolm Byrne, John Tirman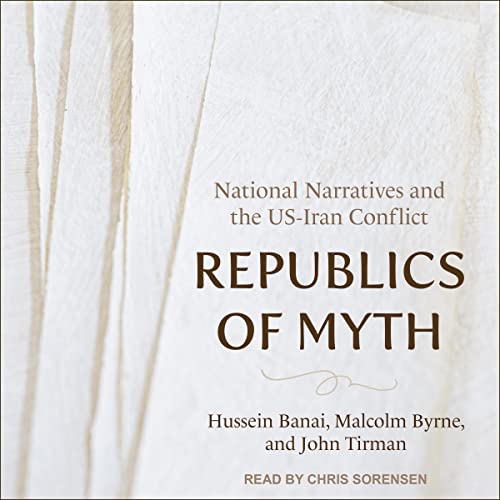 Narrated by: Chris Sorensen
Length: 13 hrs and 47 mins
Release date: 04-12-22
Republics of Myth AudioBook Summary
Why does the rift between the US and Iran persist?
Iran and the United States have been at odds for forty years, locked in a cold war that has run the gamut. In Republics of Myth, Hussein Banai, Malcolm Byrne, and John Tirman argue that a major contributing factor to this tenacious enmity is how each nation views itself. Their often-deadly confrontation derives from the very different national narratives that shape their politics, actions, and vision of their own destiny in the world.
The dominant American narrative is the myth of the frontier—that the US can tame it, tame its inhabitants, and nurture democracy as well. Iran, conversely, can claim two dominant myths: the first, an unbroken (but not for lack of trying) lineage back to Cyrus the Great, and the second, the betrayal of Imam Hussein, the Prophet's grandson.
Download
https://rg.to/file/75ce0aa6a841bedc055c9c9fb55002c5/Hussein_Banai,Malcolm_Byrne,_John_Tirman-_Republics_of_Myth.zip.html