Quit Porn and Get Rich By Martin Prescott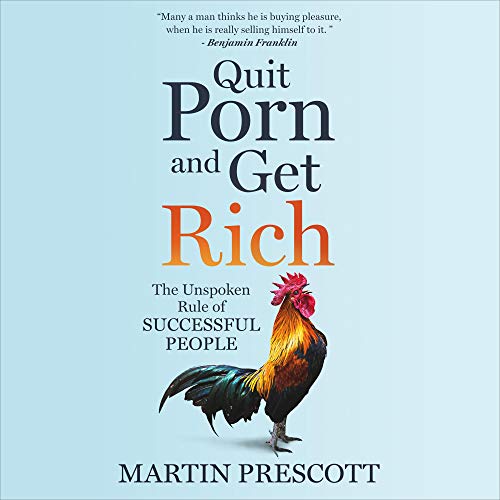 Narrated by: Chad Loomis
Length: 5 hrs and 35 mins
Release date: 02-11-21
Quit Porn and Get Rich AudioBook Summary
Many situations we face require a particular predisposition and specific behavior. We often can't behave properly, not only because of a lack of awareness, but also because of limitations posed by our bodies. It is very interesting how much depends on the well-being and physical fitness of your body. Unfortunately, many people don't know much about the processes that drive it. I will do my best to make sure that in this book you learn about important issues related to your physical well-being and how to use them in practice.
Authorities on the subject:
"Any failure to appreciate the impact of sexual arousal on one's own behavior is likely to lead to inadequate measures to avoid such situations." (Professor Dan Ariely)
"So strong and impelling is the desire for sexual contact that men freely run the risk of life and reputation to indulge it. When harnessed, and redirected along other lines, this motivating force maintains all of its attributes of keenness of imagination, courage, etc., which may be used as powerful creative forces in literature, art, or in any other profession or calling, including, of course, the accumulation of riches." (Napoleon Hill).
Download
https://rg.to/file/8f50e74fcb3f7da35063956048ab5f90/Martin_Prescott_-_Quit_Porn_and_Get_Rich.mp3.html