Psycho-logical By Dean Burnett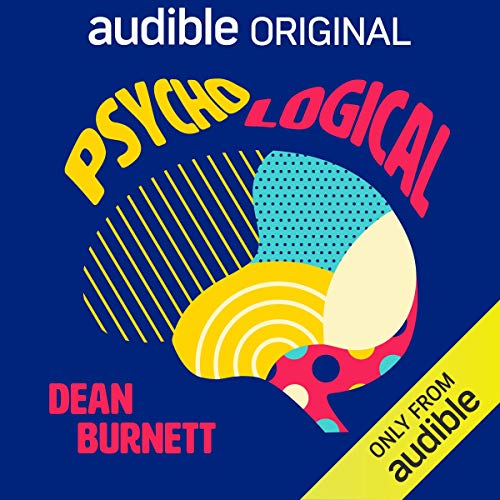 Narrated by: Matt Addis, Bethany Black, Rachel England, Girl on the Net, Guy Kelly, Martha Mills, Dan Mitchell, Amelia Stubberfield, Lowri Williams
Length: 10 hrs and 15 mins
Release date: 10-10-19
Psycho-logical AudioBook Summary
Countless charities and awareness campaigns work tirelessly to show people that mental health problems are common and serious issues. But when it comes to mental health matters, one question that's rarely asked is…why?
Why are conditions like depression and anxiety so common?
Why is our mental health so vulnerable to the stresses and events of modern life?
Why do so many mental health problems have pronounced physical symptoms?
Why, if mental health problems are so commonplace, does anyone need to be made 'aware' of them in the first place?
And why is there still so much confusion and stigma about mental health matters?
Drawing from nearly 20 years working in the areas of neuroscience, psychology and psychiatry, international best-selling author Dr Dean Burnett (The Idiot Brain, The Happy Brain) hopes to answer these questions and more in his new audiobook Psycho-Logical (exclusive to Audible). Combining in-depth research with genuine testimonials from those who deal with their own issues on a daily basis, Psycho-Logical aims to uncover just what we think is going on with our brains when serious mental health problems occur, how and why the available therapies work (when they do), and just how flexible and uncertain much of the scientific understanding of mental health is.
File Size: 141.03 MB
Download
https://rg.to/file/13fa3a17f30b150ecc85ca3ff859e5b2/Dean_Burnett_-_Psycho-logical.mp3.html