Pennyblade By J. L. Worrad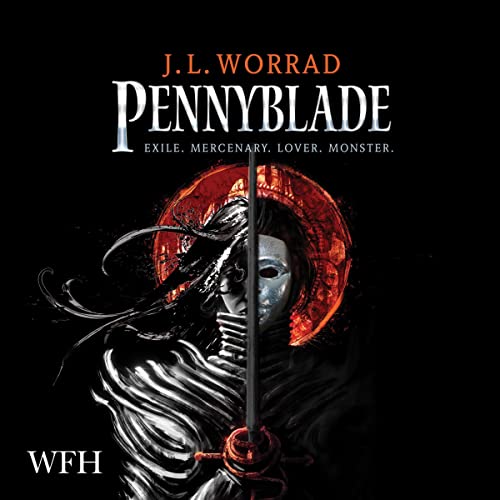 Narrated by: Sarah Lambie
Length: 12 hrs and 24 mins
Release date: 03-29-22
Pennyblade AudioBook Summary
A sharp-tongued disgraced noble turned mercenary has to stop the world collapsing into chaos in this gripping, savagely funny epic fantasy packed with unforgettable characters, for fans of Joe Abercrombie.
Exile. Mercenary. Lover. Monster. Pennyblade.
Kyra Cal'Adra has spent the last four years on the Main, living in exile from her home, her people, her lover and her past. A highblood commrach—the ancient race of the Isle, dedicated to tradition and the perfection of the blood—she's welcome among the humans of the Main only for the skill of her rapier, her preternatural bladework. They don't care which of the gleaming towers she came from, nor that her grandmother is matriarch of one of Corso's most powerful families.
But on the Main, women loving women is a sin punishable by death. Kyra is haunted by the ghost of Shen, the love of her life, a lowblood servant woman whom Kyra left behind as she fled the Isle.
Download
https://rg.to/file/15c1c27649eda47a11b993149010adf3/J.L._Worrad-_Pennyblade.m4b.html