Neuroplasticity By Emily Goleman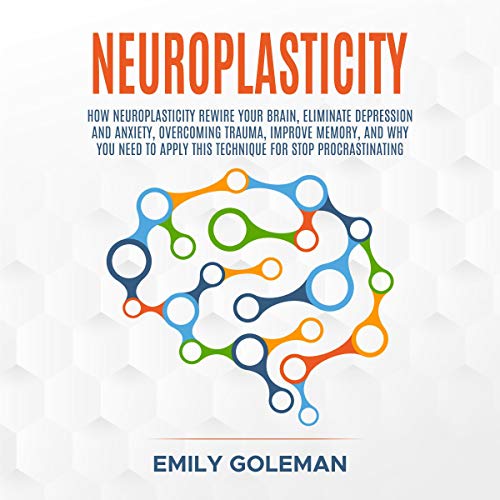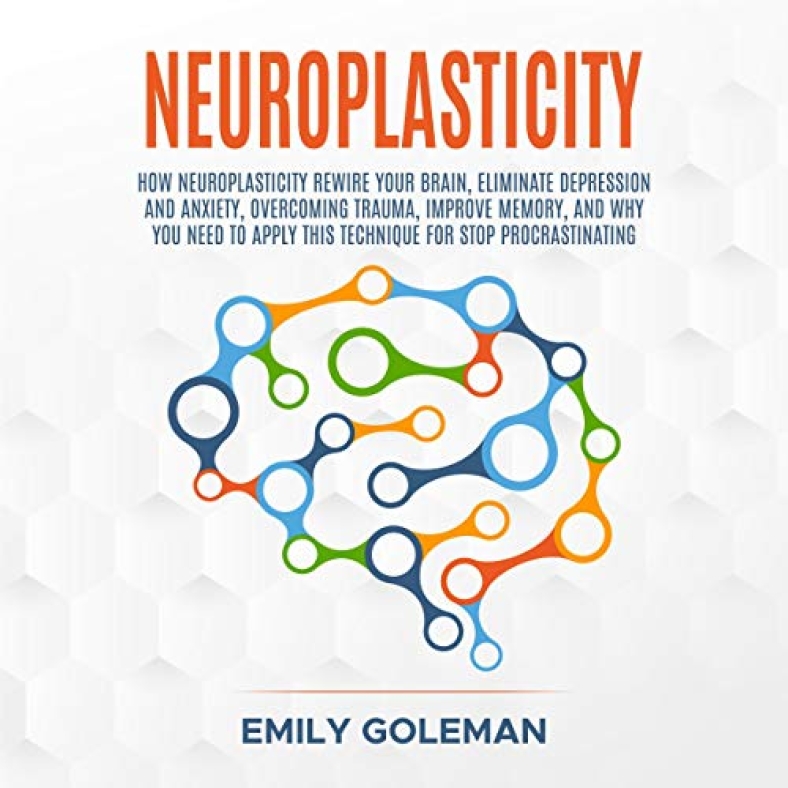 Narrated by: Melissa McArthur
Length: 3 hrs and 54 mins
Release date: 10-18-19
Neuroplasticity AudioBook Summary
Discover the amazing phenomenon of Neuroplasticity and learn how to use it to get rid of trauma, heal brain injuries, and rewire your brain for optimum mental performance!
Do you struggle with eliminating bad habits that might be ruining your life? Are you tired of letting fear, worry, and anxiety cheat you out of taking action on life-changing opportunities? Is your psyche scarred by a past trauma that won't let you heal and move on with your life?
If so, then you've come to the right place.
You see, why the discovery of neuroplasticity might seem deeply academic, there are ways to use it to transform your life, and it doesn't have to be difficult. In fact, it's easier than you think.
In this insightful guide, Emily Goleman hands you the blueprint to utilizing the principles of neuroplasticity to improve your cognitive abilities, heal your brain injuries and traumas, eliminate decades of depression, and get rid of bad habits without experiencing any negative side effects or having to spend a lot of money on therapy.
Among the paradigm-changing tips contained in Neuroplasticity, you're going to discover:
Everything you need to know about the recently discovered phenomenon of the science of Neuroplasticity
The powerful, overlooked link between neuroplasticity and intelligence
8 surefire tips to help you use neuroplasticity to boost your intelligence
How to use mindfulness and meditation to train your brain to spot opportunities that will help you achieve your goals
The simple 3-step techniques to boost your memory and retention using Neuro-Linguistic Programming and Neuroplasticity
How to rewire your brain to help you train out terrible eating habits and adopt a healthy mindset
How to use rapid assessment from basic to advanced exercises to uncover problem areas and heal your brain from trauma and age
7 tips to help you keep your brain sharp and improve your memory by leaps and bounds
How to improve and speed up your learning using accelerated learning techniques
5 ways to get rid of mental fatigue and keep your momentum up
And tons more!
Imagine how much better you'd feel once you're finally able to overcome mental disorders holding you back from your true potential and the reactions from family and friends when they see how much you've changed.
File Size: 212.83 MB
Download
https://rg.to/file/19ee09904c4efdbef2f38fe35a79f1a8/Neuroplasticity_How_Neuroplasticity_Rewire_Your_Brain.m4b.html