Nein, Nein, Nein! By Jerry Stahl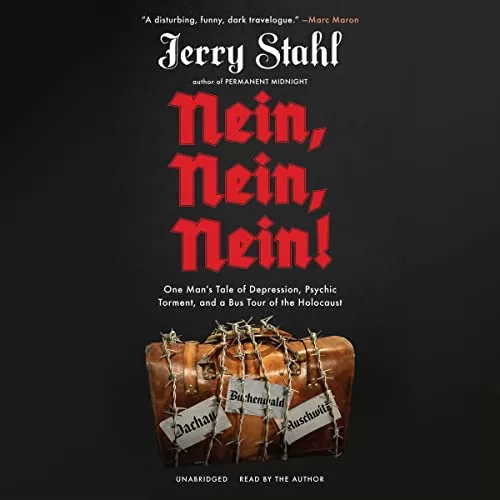 Narrated by: Jerry Stahl
Length: 7 hrs and 30 mins
Release date: 07-05-22
Nein, Nein, Nein! By Jerry Stahl AudioBook Summary
A guided group tour to concentration camps in Poland and Germany allows Stahl to confront personal and historical demons with both despair and humor.
In September 2016, Jerry Stahl was feeling nervous on the eve of a two-week trip across Poland and Germany. But it was not just the stops at Auschwitz, Buchenwald, and Dachau that gave him anxiety. It was the fact that he would be traveling with two dozen strangers, by bus. In a tour group. And he was not a tour-group kind of guy.
The decision to visit Holocaust-world did not come easy. Stahl's lifelong depression at an all-time high, his career and personal life at an all-time low, he had the idea to go on a trip where the despair he was feeling—out-of-control sadness, regret, and fear, not just for himself, but for our entire country—would be appropriate. And where was despair more appropriate than the land of the Six Million?
Download
https://rg.to/file/785ec2536585750f54b3f49571f33428/Jerry_Stahl_-_Nein,_Nein,_Nein!.zip.html