Misogynation By Laura Bates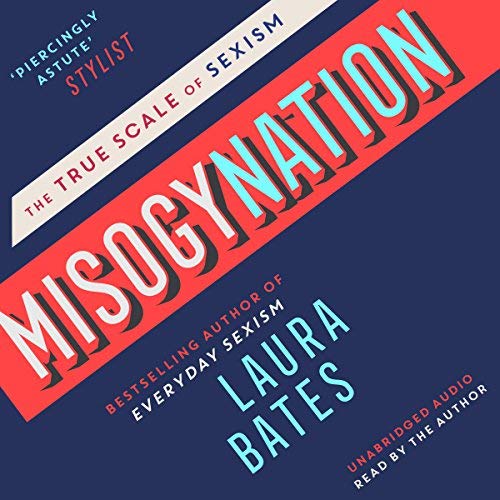 Narrated by: Laura Bates
Length: 6 hrs and 40 mins
Release date: 03-08-18
Misogynation AudioBook Summary
A collection of essays from best-selling author and founder of the Everyday Sexism Project, Laura Bates.
Laura Bates, pioneering feminist, activist and best-selling author, has given voice to hundreds of thousands of women through her international Everyday Sexism Project. Drawing attention to both hidden and blatant sexist acts and attitudes, Laura has exposed the startling truth behind misogyny in our society: systemic, ingrained and ignored.
From Weinstein to Westminster, a torrent of allegations of sexual harassment and assault have left us reeling. One hundred years since some women were first given the right to vote, we are still struggling to get to grips with the true extent of gender inequality that continues to flourish in our society.
In this collection of essays, originally published in The Guardian, Laura Bates uncovers the sexism that exists in our relationships, in our workplaces, in our media, in our homes and on our streets but which is also firmly rooted in our lifelong assumptions and in the actions and attitudes we explain away, defend and accept. Often dismissed as one-offs, veiled as 'banter' or described as 'isolated incidents', Misogynation joins the dots to reveal the true scale of discrimination and prejudice women face.
File Size: 159.76 MB
Download
https://rg.to/file/74ac418a1fbe2a0d33a9870b75230141/Laura_Bates_-_Misogynation.mp3.html