Men Without Country By Harrison Christian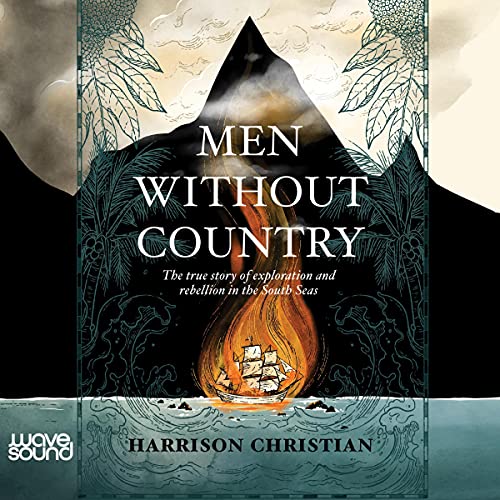 Narrated by: David Tredinnick
Length: 8 hrs and 2 mins
Release date: 07-07-21
Men Without Country AudioBook Summary
Full of misadventure and mystery, Men Without Country is a sweeping history of exploration and rebellion in the South Seas – told by a direct descendant of Fletcher Christian, the man who led the infamous mutiny on the Bounty.
A mission to collect breadfruit from Tahiti becomes the most famous mutiny in history when the crew rise up against Captain William Bligh, with accusations of food restrictions and unfair punishments.
Bligh's remarkable journey back to safety is well documented, but the fates of the mutinous men remain shrouded in mystery. Some settled in Tahiti only to face capture and court martial, others sailed on to form a secret colony on Pitcairn Island, the most remote inhabited island on Earth, avoiding detection for 20 years. When an American captain stumbled across the island in 1808, only one of the Bounty mutineers was left alive.
Download
https://rg.to/file/21ddae013b36a0f269e7be96f0bc9511/Harrison_Christian_-_Men_Without_Country.zip.html