Masques By Patricia Briggs AudioBook Download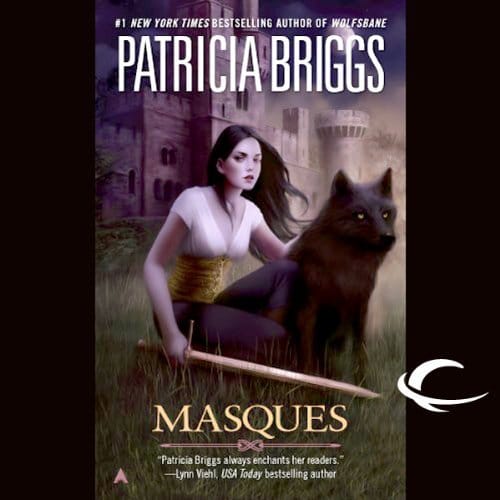 Masques By Patricia Briggs AudioBook Download
By: Patricia Briggs
Narrated by: Katherine Kellgren, Patricia Briggs (introduction)
Series: Aralorn, Book 1
Length: 9 hrs and 42 mins
Unabridged
Release date: 09-28-10
Language: English
Masques AudioBook Summary
Before #1 New York Times best-selling author Patricia Briggs created her two hugely successful urban fantasy series, Mercy Thompson and Alpha & Omega, she wrote her debut fantasy epic, Masques. Newly revised and expanded, and available in audio for the first time, Masques arrives in our store just in time, with the fourth book in this series, Wolfsbane, coming soon.
After an upbringing of proper behavior and oppressive expectations, Aralorn fled her noble birthright for a life of adventure as a mercenary spy. Her latest mission involves spying on the increasingly powerful sorcerer Geoffrey ae'Magi. But in a war against an enemy armed with the powers of illusion, how do you know who the true enemy is – or where he will strike next?
Katherine Kellgren (Pride and Prejudice and Zombies), one of Audible's favorite narrators and one of the premier voices of science fiction and fantasy, sweeps listeners away on this engrossing adventure.
File Size: 374.62 MB
Download
https://rapidgator.net/file/2052fd74ac687be480dd624b9f997173/Patricia_Briggs_-_Masques.zip.html