Manipulation, NLP, Body Language, Stoicism By Adam Martin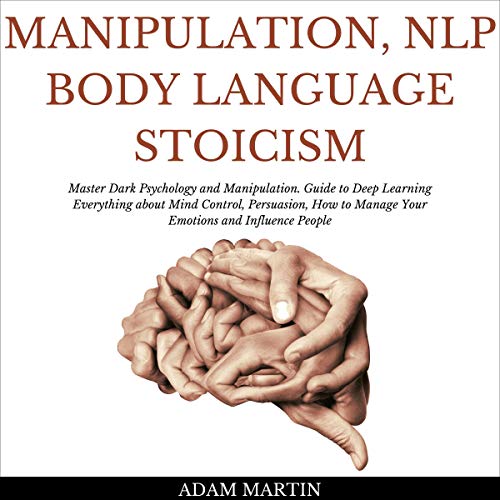 Narrated by: Adam Reader
Length: 22 hrs and 36 mins
Release date: 10-16-20
Manipulation, NLP, Body Language, Stoicism AudioBook Summary
Dark psychology secrets are now revealed!
Do you want to know the techniques of dark psychology? Do you think you are being manipulated and that someone controls your mind and your actions? Do you feel that your life is getting out of control?
If you want to understand the effects of mental manipulation and to recognize and contrast them instantly, then keep reading.
The mind and consciousness have always been a riddle to humanity. From the ancient Egyptians to our modern-day psychologist, humans are trying to figure out exactly how we make decisions, manipulate emotions, and take action.
While other psychology books and blogs are giving you "white hat" advice, there is an aspect that often not discussed or exposed to the general public – dark psychology.
Download
https://rg.to/file/60f8da8c731678c85d326a2b564989e4/Adam_Martin_-_Manipulation_NLP_Body_Language_Stoicism.mp3.html