Making Decisions By Ed Smith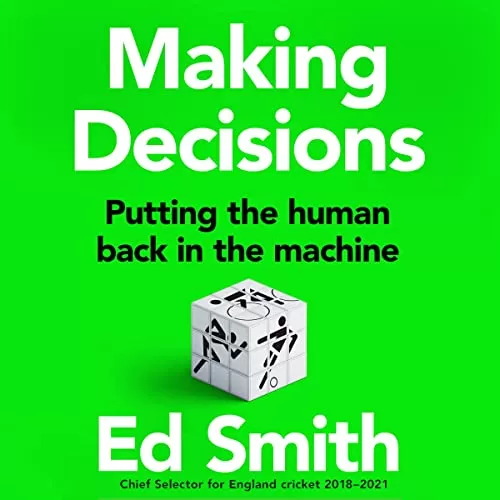 Narrated by: David Thorpe
Length: 7 hrs and 10 mins
Release date: 09-15-22
Making Decisions By Ed Smith AudioBook Summary
For fans of Matthew Syed, this is a book about leadership, judgement and decision-making—rooted in the theory that helped Ed Smith lead the UK cricket team to international success.
In spring 2018, England cricket had a performance problem. The Test team hadn't won a Test match overseas for nearly two years. Recently crushed in the Ashes, England teams were world ranked 5th, 4th and 2nd across the three formats.
The England and Wales Cricket Board approached Ed Smith, asking him to bring in a whole new philosophy. Over the next three years, England's teams won 7 out of 10 completed matches—better than England had ever performed in the board's history.
Making Decisions shares Ed's approach to finding success, illuminating how effective cutting-edge scientific methods can be when combined with human perceptiveness. Leadership, in an age of ultra-specialisation, is increasingly about seeing the bigger picture.
What is the most effective use of data? Ed reveals how he used entirely different approach to data analytics, focussing on his team's needs
How do you identify potential successes that others miss?
How do you nurture and develop people with potential?
How do you create a real team, not just a bunch of individuals?
Where does science end and judgement begin?
It is a book with transferable insights that reach beyond cricket and sport, drawing also on Ed's experience presenting his ideas about leadership and decision-making to Google, the Bank of England and Microsoft, while also acting as strategic advisor to MI6 on recruitment. Making Decisions shows that sport is a unique framework for developing, revealing and explaining ideas.
Download
https://rg.to/file/7b9925d95c7ea10fa18700aae0dac519/Ed_Smith_-_Making_Decisions.zip.html