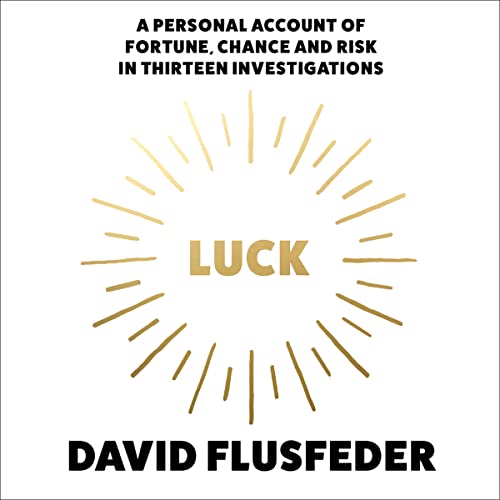 Narrated by: Leighton Pugh
Length: 9 hrs and 24 mins
Release date: 03-31-22
Luck AudioBook Summary
A fascinating, enchanting and painfully personal look at the meaning of luck and the way in which it has shaped our shared history and continues to inflect our day to day lives.
What does it mean to be lucky? How might we mitigate the effects of bad luck and maximise those of good? Is there actually such a thing as 'luck'—some force that intervenes between desire and its consummation, that impedes or hastens it?
To answer these questions, David Flusfeder sets out on a search for the definition of luck. This quest will take him to Siberia, Versailles, the Old Testament desert, play roulette in Baden-Baden with Dostoevsky, visit a Cambridge fairground with Wittgenstein, meet the 16th-century poet Thomas Bastard, who challenged Fortune and lost, find Nietzsche on the slopes of Vesuvius, learn about the pioneers of probability, the 20th-century art investigators of chance and possibility and the intensely personal story of his father's good fortune in escaping war-time Poland. Starting at the British Library in London, and following the dictates of an online randomiser that decided the chapter order, Flusfeder follows in the footsteps of some victors of luck and those who were defeated by it, from ancient times to the modern day.
Download
https://rg.to/file/f923bec718b4402bc27aec8d65cd85fa/David_Flusfeder_-_Luck.zip.html