Looking for Trouble By Jess Lea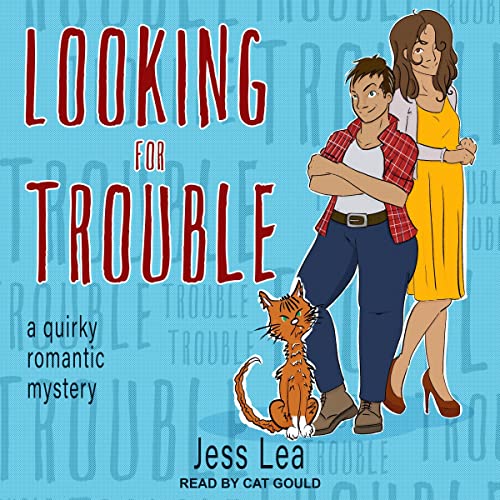 Narrated by: Cat Gould
Length: 11 hrs and 50 mins
Release date: 12-31-21
Looking for Trouble AudioBook Summary
In this quirky lesbian romantic mystery, a reporter and a party volunteer who can't stand each other join forces to find the truth behind an ice queen derailing Australia's weirdest election.
Nancy is sick of living in the share house from hell, getting dumped by women who aren't that into her, and being stuck in dead-end jobs. It's time to chase her dream to become a political journalist, get her own funky inner-city Melbourne place, and meet Ms Right.
Instead, she meets cranky George, a butch, tattooed bus driver and party volunteer who's dodging a vengeful ex-girlfriend. George thinks Nancy is stuck up; Nancy thinks George is the rudest woman she's ever met.
https://rg.to/file/5e4df182c2cbab09dd875a997c8cb144/Jess_Lea_-_Looking_For_Trouble.mp3.html