A Little Life: A Novel | Hanya Yanagihara | AudioBook Download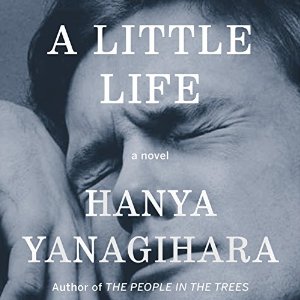 A Little Life: A Novel By Hanya Yanagihara AudioBook Download
Written by: Hanya Yanagihara
Narrated by: Oliver Wyman
Length: 32 hrs and 51 mins 
Unabridged Audiobook
Release Date:10-06-15
Publisher: Audible Studios
A Little Life: A Novel AudioBook Summary
Short-listed for the Man Booker Prize. Long-listed for the National Book Award for Fiction.
Brace yourself to hear the most astonishing, challenging, upsetting, and profoundly moving story in many a season.
When four classmates from a small Massachusetts college move to New York to make their way, they're broke, adrift, and buoyed only by their friendship and ambition. There is kind, handsome Willem, an aspiring actor; JB, a quick-witted, sharp-tongued, Brooklyn-born artist; Malcolm, a frustrated architect at a prominent firm; and withdrawn, brilliant, enigmatic Jude, who at first reveals so little, yet serves as their center of gravity.
Over the decades their relationships deepen and darken, tinged by addiction, success, and pride. Yet their greatest challenge is Jude himself, by midlife a talented litigator and an increasingly broken man, his mind and body scarred by the overwhelming trauma of an unspeakable childhood—a childhood that reveals itself in flashback and confession.
Yanagihara has fashioned a tragic and transcendent hymn to brotherly love and a dark examination of the tyranny of memory and the limits of human endurance. Oliver Wyman's exquisite, layered narration beautifully conveys the nuance of each character and, at times, echoes the despair in hearing some of their experiences. A Little Life is a big, emotional journey that will change you, like all truly great works of fiction.
File Size: 805.88 MB
Format: M4B
Download
https://rg.to/file/b968cc073568ea04b0743096a8a014ce/A_Little_Life.zip.html