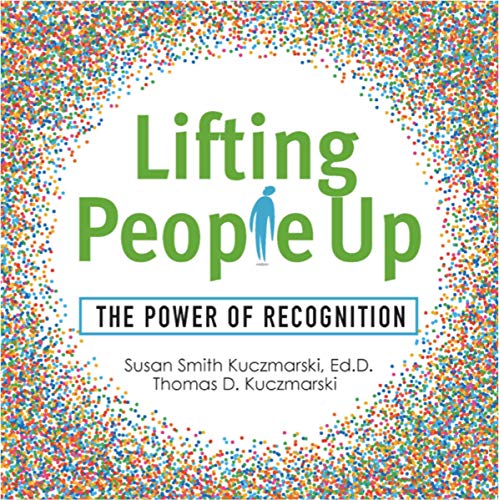 Narrated by: Christopher Johnson
Length: 6 hrs and 40 mins
Unabridged Audiobook
Release date: 12-13-18
Language: English
Lifting People Up AudioBook Summary
People are the heart and soul of every organization.
By tapping into the power of praise and recognition, every leader can learn to lift people up. Discover how to get the most out of people and give them the most in return – a process the authors call "peopleship". Written with empathy and energy, the game-changing ideas and tips found here will motivate you to listen carefully, trust respectfully, and praise authentically starting now!
Lifting People Up is a must-listen for any leader searching for techniques to cultivate and motivate people, a team's most valuable asset. Innovation consultants and authors Dr. Susan Smith Kuczmarski and Thomas D. Kuczmarski share the secrets of how to become a people leader.
You will learn how to:
Activate six leadership tools – listen, include, free, trust, use rewards, and praise
Help people unleash their inner leader
Create a caring, high-performing culture, and just as importantly, engage and encourage coworkers in this quest
The leadership methodology is practical and easy to implement. The authors weave together dozens of anecdotes that surfaced in their field research, with stories that capture the spirit and theme of lifting up others.
You will discover ways to:
Build strong and effective relationships and teams within an organization
Foster a culture of innovation and shared leadership
Create a small start-up mindset within a large organization
Spread leaders throughout the organization, not just at the top
Pay people on performance, not tenure or title
Nurture self-discovery, collaboration, and recognition
"The secret to lifting yourself up is to lift others up. The authors craft a blueprint to create a respectful, caring culture at work." (Deepak Chopra)
"Nothing encourages people like praise…. How wonderful to have this simple principle codified into actionable steps, creating a workplace atmosphere that breeds inclusivity, commitment, and success." (Terry Savage).
File Size: 181.81 MB
Download
https://rg.to/file/588f3d6a5a3191eff6d176cb64d2cff0/Susan_Smith_Kuczmarski,Thomas_D._Kuczmarski-_Lifting_People_Up.m4b.html