Lieutenant Dangerous By Jeff Danziger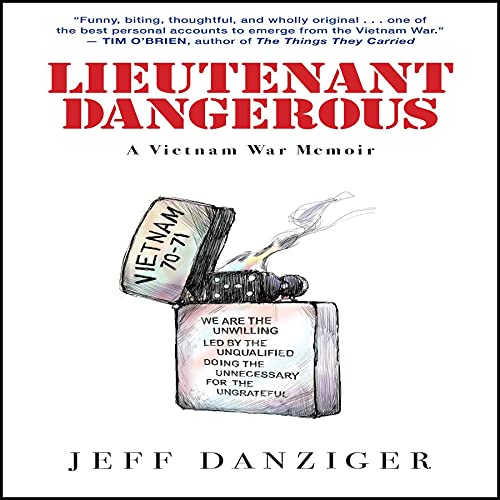 Narrated by: Jeff Danziger
Length: 5 hrs and 43 mins
Release date: 07-06-21
Lieutenant Dangerous AudioBook Summary
"A must-read war memoir…with zero punches pulled, related by one of the most incisive observers of the American political scene." (Kirkus, starred review)
"Funny, biting, thoughtful and wholly original." (Tim O'Brien, author of The Things They Carried)
Jeff Danziger, one of the leading political cartoonists of his generation, captures the fear, sorrow, absurdity, and unintended but inevitable consequences of war with dark humor and penetrating moral clarity.
If there is any discipline at the start of wars it dissipates as the soldiers themselves become aware of the pointlessness of what they are being told to do.
A conversation with a group of today's military-age men and women about America's involvement in Vietnam inspired Jeff Danziger to write about his own wartime experiences: "War is interesting," he reveals, "if you can avoid getting killed, and don't mind loud noises.
Download
https://rg.to/file/53035883c771e0fad8ff530bdae12e55/Jeff_Danziger_-_Lieutenant_Dangerous.m4b.html