Left Out By Gabriel Pogrund, Patrick Maguire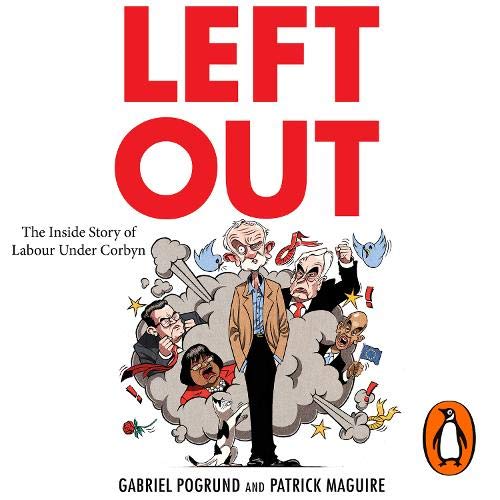 Narrated by: Matthew Spencer
Length: 15 hrs and 47 mins
Release date: 09-04-20
Left Out AudioBook Summary
Brought to you by Penguin.
Left Out is the first full account of Labour's recent transformation and historic defeat.
The 2017 parliament began with Labour on the precipice of power and its left-most fringe – for so long alienated within its own party – closer to government than it had ever been. It ended with them even farther away than they started.
From the peak of Jeremy Corbyn's popularity and the shock hung parliament of 2017 to Labour's humbling in 2019 and the election of Keir Starmer, Left Out draws on unrivalled access throughout the party and to both leaders' inner circles to provide a blistering narrative exposé of the Labour Party during one of the most tumultuous and significant episodes in its history.
It reveals a party riven by factionalism and at war over ideology, then incapacitated by crisis and indecision. From the plotting of the break-away Independent Group to the inaction and despair over accusations of anti-Semitism, from complaints of sexual harassment and bullying to foiled coups and furious disagreements over Brexit, the listener is in the room as tempers fray and tensions boil over, as sworn enemies forge unlikely alliances and lifelong friendships are tested to breaking-point.
File Size: 433.17 MB
Download
https://rapidgator.net/file/f5145833be7c2279ed4be2e314302317/Gabriel_Pogrund_&Patrick_Maguire-_Left_Out.mp3.html