Learn Systems and Science of Thinking By Wallace Wright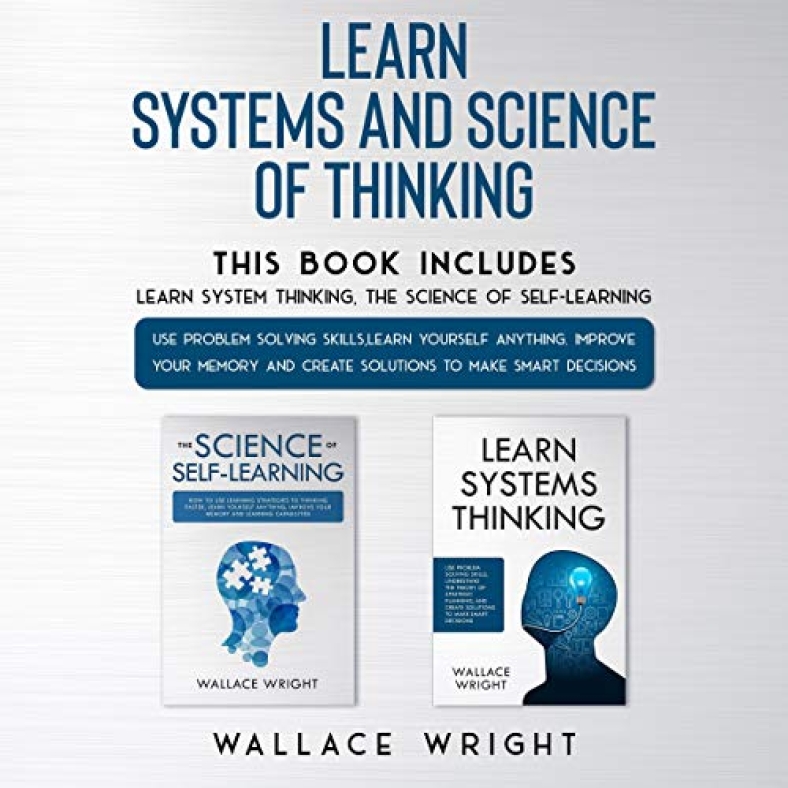 Narrated by: Robert Plank
Length: 5 hrs and 50 mins
Release date: 26-03-20
Learn Systems and Science of Thinking AudioBook Summary
The challenges of the 21st century – from humanitarian to economic to environmental – demand new ways of thinking and more complex, flexible ways of acting. We no longer live in a disconnected world due to the advances in technology and travel; a globalized world and economy require different approaches. "Systems thinking" is a highly developed and influential way of looking at the myriad and complicated interactions between humans, institutions, and natural processes.
This audiobook will help you understand the basics of systems thinking while providing you with the motivation to apply these tenants to your professional and personal life. Systems thinking encourages us to think in a three-dimensional way and learning the terms and tools of this new approach to business, and the world can assist us in solving the complex problems we face as well as encourage us to plan well and make smarter decisions for our future.
The science of self-learning is not only focused on learning, but also on a number of other things. However, what it means is that it would be able to direct your own learning. It is possible for anyone to read a book, but reading more books is totally a different thing. You will be able to learn how to deconstruct a particular topic before constructing your own plan and syllabus. You can easily unlock yourself by gathering information, carrying out thorough research, and having a new dialogue with new information.
As a person, you definitely have multiple careers under your name. You can only adapt and keep up to these careers through self-learning. The only thing that is given in life is the fact that it will change. Moods change. Seasons change, and you will also change. Whatever occurs, you will have to adapt to the new circumstances. Survival for the fittest is not just a fact that is only found in science textbooks, but it happens in day-to-day life of a person. The ability to learn is what will determine whether you swim or sink.
File Size:
Download
https://rg.to/file/556c07e328931ac8b8125f82324a1093/Wallace_Wright_-_Learn_Systems_Thinking.m4b.html