Labor and Freedom By Eugene V. Debs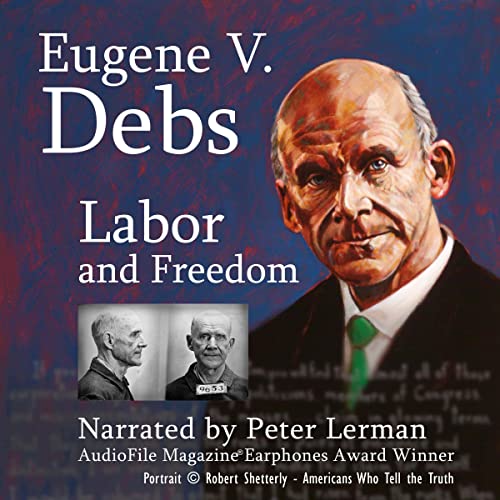 Narrated by: Peter Lerman
Length: 4 hrs and 40 mins
Release date: 03-20-22
Labor and Freedom By Eugene V. Debs AudioBook Summary
As of the date of publication (March 2022), this is by far the largest collection of Eugene V. Debs' writings available in audio. Published in 1916, it is a compilation of his writings – magazine articles and campaign material – and his speeches to conventions and other large gatherings, from the years of his greatest popularity and influence.
What were once widely known and popular ideas (nearly a million votes for Debs for President in the election of 1912) became somewhat lost to us. The history we are taught in the US was stripped of these ideas in order to draw a line more clearly between the US and the several nations of the world in which these ideas succeeded in becoming the dominant political force; our Cold War adversaries.
Most of these nations have long since abandoned these ideas. In truth, the implementations were deeply flawed and the nations on that list were cruelly oppressive dictatorships. This version of socialism did not work as it was promised it would; the economies operating under these structures were not "fair"; they were not "the worker's paradise". They failed completely. Debs was wrong.
Download
https://rg.to/file/9a63a3a44ec2f19e22462798406de6c5/Eugene_V.Debs-_Labor_and_Freedom.mp3.html