Justice for Mackenzie | Susan Stoker | AudioBook Free Download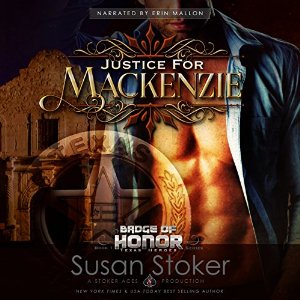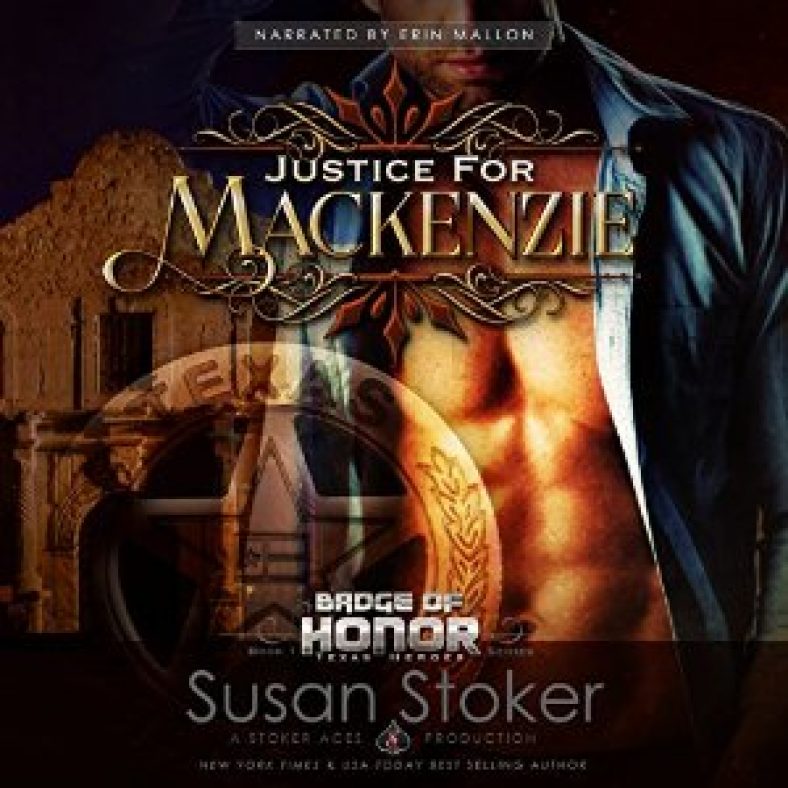 Justice for Mackenzie By Susan Stoker AudioBook Free Download
Written by: Susan Stoker
Narrated by: Erin Mallon
Length: 5 hrs and 45 mins 
Series: Badge of Honor: Texas Heroes, Book 1
Unabridged Audiobook
Release Date:08-14-15
Publisher: Susan Stoker
Justice for Mackenzie AudioBook Summary
Daxton Chambers loved being a part of the oldest and most distinguished law enforcement agency in the state of Texas: the Texas Rangers. But the person who was burying women alive in his city of San Antonio was always two steps ahead of him…and he hated it.
Mackenzie Morgan lived what she considered a normal life. She worked at a non-profit agency, hung out with her best friend, had an annoying-but-loving family, was clumsy, had a tendency to ramble when she was nervous…and was still searching for the man to spend the rest of her life with.
Meeting Mack, and finding out just how perfect she was for him, wasn't a part of Dax's plan. But he'd be damned if he was going to complain about it. Unfortunately, Dax's job wasn't always safe. Both Mack and Dax would find that out the hard way.
Justice for Mackenzie is the first book in the Badge of Honor: Texas Heroes series. Each book is a stand-alone, with no cliffhanger endings.
File Size: 279.32 MB
Format: MP3
Download
https://rg.to/file/a61a0c2d2104f0a9e0e32b170f6b161d/Justice_For_Mackenzie_Book_1.mp3.html