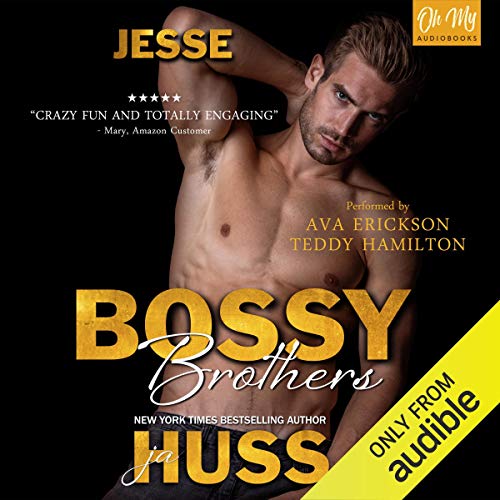 Narrated by: Ava Erickson, Teddy Hamilton
Series: Bossy Brothers, Book 1
Length: 6 hrs and 42 mins
Release date: 10-29-19
Jesse AudioBook Summary
Emma is super pretty, super smart, and super rich. So WHY is she kidnapping the billionaire she just bought in the bachelor auction?
Thirteen years before Emma Dumas bought me in a bachelor auction to teach me a lesson, she stole my heart down on Key West. I fell so hard for this girl, I made all the promises. Only with Emma, I really meant them.
And then I disappeared.
But it wasn't my fault. Let's just call my reason "Family Business". I'd tell you what that business is, but then I'd have to kill you. Just kidding. I can't tell you what my family business is because it's so secret, even I don't know.
My point is…I didn't ghost. It was a weird twist of circumstances. And OK, yes. I did hook up with pretty much every girl on the island that week. But after I met Emma, I was ruined. She's the only one I wanted.
File Size: 179.86 MB
Download
https://rapidgator.net/file/ca976d834a43586e764c1592ca96acb6/JA_Huss_-_Jesse.mp3.html