It's a Freakin' Mess By Dr. Richard Gillett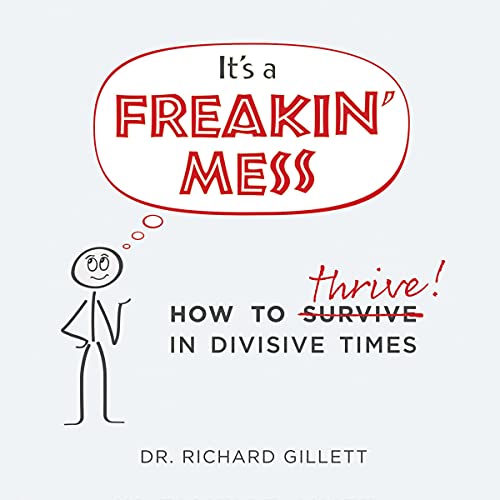 Narrated by: Richard Gillett
Length: 5 hrs and 43 mins
Release date: 07-28-21
It's a Freakin' Mess AudioBook Summary
In these divided times in which politicians, the press, and social media combine to create more and more anger against "the other side", what do we do? How can we live in peace in a divided country? And how can we help ourselves and our societies be less divided? In this book, acclaimed psychiatrist, Richard Gillett reveals practical ways you can:
Regain your peace of mind – even in the face of distrust and anger.
Transcend prejudices.
Mend broken bridges with friends or family.
Turn frustration at divisive politics into personal and social effectiveness.
Download
https://rg.to/file/598292935f0ee54ac3b9a1536d6813fe/Dr.Richard_Gillett-_It's_a_Freakin'_Mess.zip.html