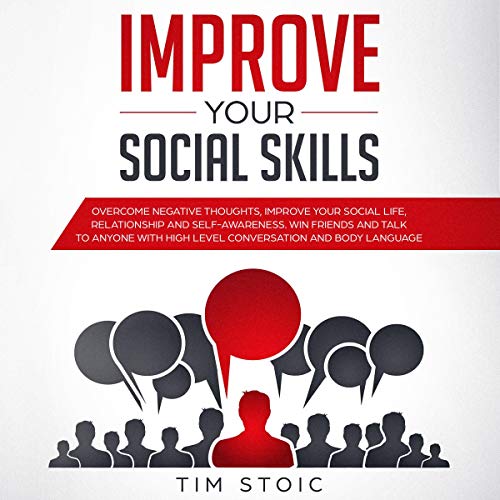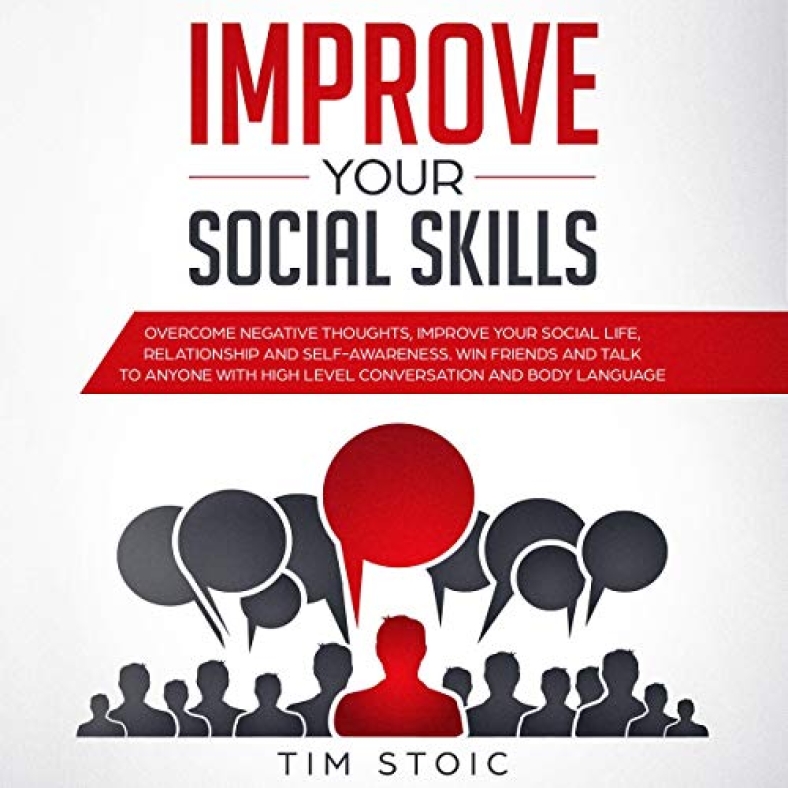 Narrated by: Cliff Weldon
Length: 3 hrs
Release date: 03-12-20
Improve Your Social Skills AudioBook Summary
Human beings are social animals, and that is why societies have co-existed form the dawn of history.
Their existence was founded on the principles of socialism through which people interacted with one another.
The same is right in the current world, and if you are confident that your social skills are way below your expectations, then Improve Your Social Skills should be a perfect choice of audiobook for you.
Anyone can be social despite their background, age, and status. Sadly, a good percentage of people seem to lack the right skills to make them stand out of a socialization crowd. It is not that they don't want to interact with others, but it just because they lack the necessary skills to make them social people.
If you are in that category, you have all the reasons to smile about because the solution to your current situation lies in the information contained in this audiobook.
Don't let your current situation deny you every opportunity available to enable you to venture farther into the social world.
You will find:
How you can start by thinking socially and acting like a social person
The best way you can use your good manners to become a social person
Getting integrated into the social circle slowly by slowly as you adapt to your new environment
How you can make good use of your genuine compliments to improve your social skills
Paying attention to your body language
Staying abreast with the current affairs
Overcoming your negative thoughts with the aim of getting along with others
Reading widely about social skills to grasp helpful tips on how to improve your social skills
And more…
File Size: 164 MB
Download
https://rapidgator.net/file/4dd63c7d087b3c0c34b79598957c7a6d/Tim_Stoic_-_Improve_Your_Social_Skills.m4b.html