I'm Not Guilty: The Case of Ted Bundy By Al Carlisle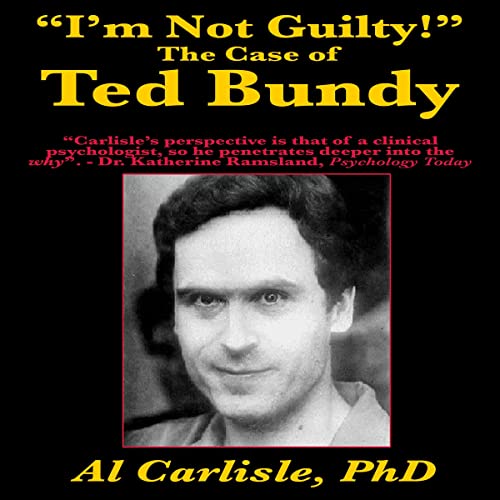 Narrated by: Stephen Harmon
Series: Development of the Violent Mind, Book 1
Length: 8 hrs and 29 mins
Release date: 06-09-22
I'm Not Guilty: The Case of Ted Bundy By Al Carlisle AudioBook Summary
From his arrest until his execution in 1989, Ted Bundy was interviewed extensively by psychologists, journalists, and law enforcement. He offered insight into the thoughts and methods of other serial killers. It wasn't until the last few days of his life that he confessed to some of his crimes, which he attributed to a mysterious Entity he claimed compelled him to kill.
Dr. Al Carlisle, PhD, evaluated Bundy for the Utah court in 1976. Ever since, Carlisle has painstakingly reconstructed Ted's history through conversations with Bundy's friends, lovers, neighbors, investigators—and through Bundy's own words.
The only book of its kind, I'm Not Guilty gives a thorough analysis of the facts of Bundy's life and crimes based on Carlisle's research. Then, through a speculative interview, or roman-a-clef, Carlisle enhances what is known about Bundy's victims, the origins of the Entity, and Bundy's need to kill. This book helps to explain how a series of choices can lead a good person, step by step, to become a serial killer.
Download
https://rg.to/file/02c040110e7f4991e87ab8604b2d608f/Al_Carlisle_-_I'm_Not_Guilty_The_Case_of_Ted_Bundy.m4b.html