I Hate You. Marry Me! By Linda West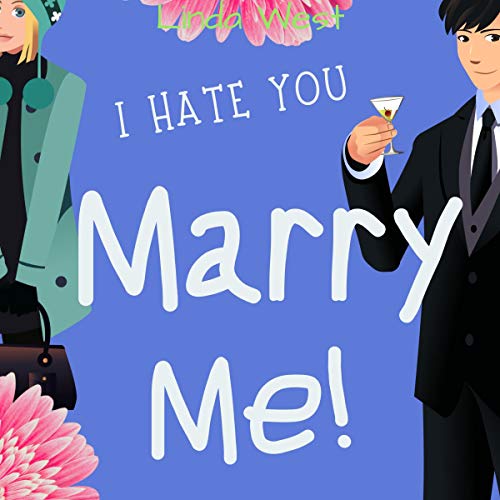 Narrated by: Jennifer Jill Araya
Length: 5 hrs and 12 mins
Release date: 09-22-20
I Hate You. Marry Me! AudioBook Summary
It should never have happened, but it did. In the least expected place with the least expected man. Now, what the heck am I gonna do?
Is karma messing with me or have I found my soul mate is actually the person I can't stand?
Grab tissues and prepare to be delighted!
He's a rich playboy who needs a fake fiance to save his business. She's a small-town girl trying to save her family's home. When these two opposites are forced together out of necessity, sparks fly in this laugh out loud romantic comedy.
Excerpt:
Now, I really did mean to keep my mouth shut. I was going to be the perfect, quiet, well-heeled fiancé. But since I am neither well-heeled nor a fiancé, it was only a matter of time before I would mess up even with the best intentions.
Breakfast with the Somersets was about as much fun as Russian roulette. Between the evil sneers, rotten barbed comments, and just plain condescendence, it was hard to get my good eat on, despite the lavish spread.
I love breakfast, and I'm not above ordering the Hungry Man Breakfast with the all-you-can-eat pancakes.
I don't have a weight problem, so I guess it's okay that I can eat my own weight in veggie sausage. But it can get a little embarrassing when everyone else is just drinking coffee and trading insults.
File Size: 143.08 MB
Download
https://rapidgator.net/file/60c2d19e07ebf3827bbdecb4155944eb/Linda_West_-_I_Hate_You._Marry_Me!.mp3.html