How to Get What You Want By Orison Swett Marden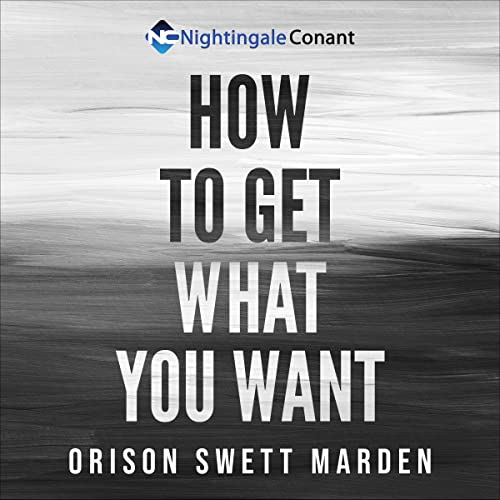 Narrated by: Joe Nuckols
Series: Nightingale-Conant: Personal Development
Length: 6 hrs and 38 mins
Release date: 08-26-22
How to Get What You Want By Orison Swett Marden AudioBook Summary
"You are victory organized; you were born to conquer, to play a magnificent part in life's great game. But you can never do anything great or grand until you have such a conviction of yourself and your ability."
Be prepared to face life completely differently, successfully. If you have not heard of this author before, you have missed a Master. Marden is the one that inspired the others, the source of most self-help books written today, and this book will change your life.
Dr. Orison Swett Marden (1848-1924) was an American inspirational author who wrote about achieving success in life and founded Success magazine in 1897. His writings discuss commonsense principles and virtues that make for a well-rounded, successful life. Many of his ideas are based on New Thought philosophy.
Marden's contemporaries included Samuel Smiles, who wrote the book Self-Help in 1859, that became the forerunner of all other self-help books. Marden also cited as influences on his thinking the works of Oliver Wendell Holmes Sr. and Ralph Waldo Emerson, both of whom were influential forerunners of what, by the 1890s, was called the New Thought Movement.
Like many proponents of the New Thought philosophy, Marden believed our thoughts influence our lives and our life circumstances. He said, "We make the world and shape our own environment."
Download
https://rg.to/file/c3ca394282179bdb99ea7cd10def92bb/Orison_Swett_Marden_-_How_to_Get_What_You_Want.zip.html