Hitwolf | Fred Adams Jr. | AudioBook Free Download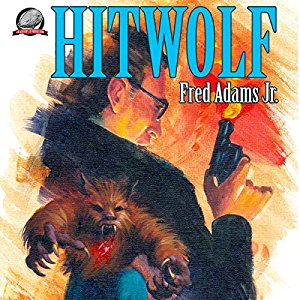 Hitwolf By Fred Adams Jr. AudioBook Free Download
Written by: Fred Adams Jr.
Narrated by: Alex Beckham
Length: 5 hrs and 5 mins 
Unabridged Audiobook
Release Date:03-29-16
Publisher: RadioArchives.com
Hitwolf AudioBook Summary
It is 1969; Newark, NJ. Former Green Beret Jim Slate comes home from Vietnam to live a quiet, peaceful life. His wish is cruelly denied him when he is kidnapped by Michael Monzo, a local gang boss who wants to rule the entire city. To do this he must bring down his rivals. Monzo recruits an occult practitioner who can turn an ordinary man into a vicious werewolf and then control his actions by the use of a magic amulet. But to carry out this heinous plan, he needs a subject. And so Jim Slate is snatched and turned into a "Hitwolf". But Slate is no one's puppet and, despite the curse put on him, he will not be controlled. After he manages to escape his master, Slate disappears into the thousands of acres of New Jersey woodlands known as the Pine Barrens. But Monzo has no intentions of losing his pet killing machine. Now the manhunt begins to capture Jim Slate…dead or alive!
File Size: 139.98 MB
Format: MP3
Download
https://rg.to/file/69f1cb36c7b9cc1a016611ccd269c3cf/Fred_Adams_Jr._-_Hitwolf.mp3.html