His Father By A.E. Murphy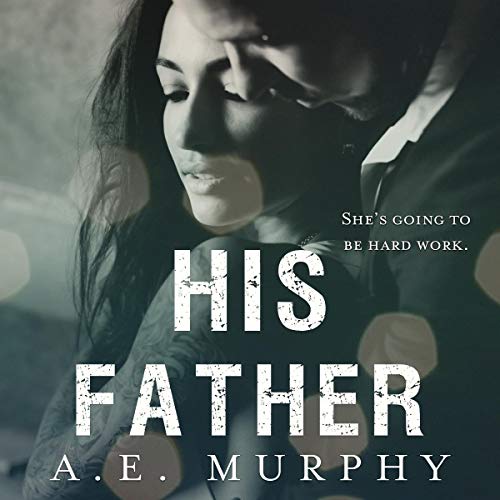 Narrated by: Keira Stevens, Logan McAllister
Length: 7 hrs and 18 mins
Release date: 10-28-19
His Father AudioBook Summary
Tempest
He's rude, mean, and looks at me like he hates me. And I've only just stepped into his house. Spending a year of travelling through impoverished places, trying to help people, should make handling Sargent Wolf – yes, that's his name – a piece of cake.
But even Maddox can't deny that his father is an absolute douche. I'm only here for six months, maximum, before I get my arse back on the road.
I'll just have to stay out of his way and never suggest that he let me draw him naked. No matter how badly I want to.
Sargent
If I'd known Maddox's little pest was female, I'd never have agreed to let her stay. The last woman to sleep in my house was my ex-wife.
I can't live with a woman again and deal with them spreading their things everywhere. Not to mention their scent, tampons, clothes, makeup, and weird reading material. She has to leave, even if it's me who makes her. Though not at the expense of my son's respect and love for me.
I can suffer her presence for a few months. I've dealt with worse. I just wish she'd wear a goddamn bra once in a while under her little white vests. I'm a tits man, and hers are completely off limits.
File Size:398.22 MB
Download
https://rg.to/file/6d30e3c62a55f2ce86b4bcc02b6f8c54/A.E.Murphy-_His_Father.m4b.html