Her Last Goodnight By Michael Scanlon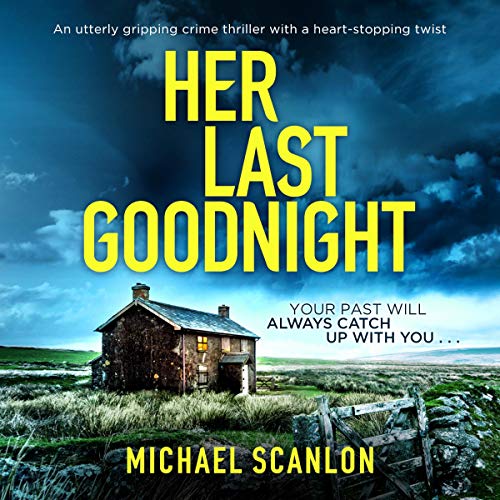 Narrated by: Ruairi Conaghan
Length: 8 hrs and 35 mins
Release date: 01-14-20
Her Last Goodnight AudioBook Summary
Eddie stands at his door anxiously waiting for the woman to arrive, touching the engagement ring box in his pocket for luck. He doesn't hear the footsteps behind him until it's too late…
Detective Finnegan Beck is called to a crime scene – a remote house near the rural Irish town of Cross Beg – where a dog lies whimpering beside his beloved owner's body.
At first it looks like a burglary gone wrong. But Beck spots something his colleagues didn't. The victim, Eddie Kavanagh, was wearing his smartest clothes. He'd brushed his hair. And, on closer inspection, a small velvet box containing an engagement ring is discovered in his pocket, along with a letter to a nameless woman, which seems to suggest she's in danger.
Those who knew Eddie have no idea about a female friend though – there's been no one in his life since a girl who he'd loved and who'd broken his heart decades before. Now Eddie leads a quiet, solitary existence, rarely going further than the fields behind his house to walk his sheepdog Max.
So who was the woman Eddie was waiting for? And did his connection with her ultimately lead to his murder? When a beautiful young woman is then found beaten to death, murdered exactly as Eddie had been, Beck has to ask – is the danger over? Or is it just beginning?
File Size: 330.01 MB
Download
https://rg.to/file/0141cdf540b02873444b46a54d8cfa00/Michael_Scanlon_-_Her_Last_Goodnight.zip.html