Helltown By Casey Sherman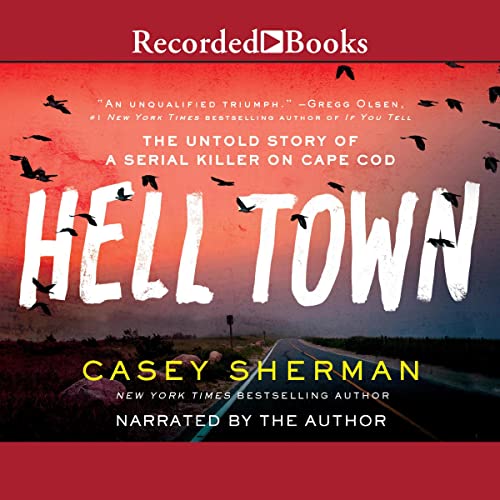 Narrated by: Casey Sherman
Length: 15 hrs and 31 mins
Release date: 08-02-22
Helltown By Casey Sherman AudioBook Summary
Before Charles Manson, there was Tony Costa—the serial killer of Cape Cod.
The year 1969: The hippie scene is vibrant in Provincetown, Massachusetts. Long-haired teenagers roam the streets, strumming guitars and preaching about peace and love…and Tony Costa is at the center of it all. To a certain group of smitten young women, he is known as Sire—the leader of their counterculture movement, the charming man who speaks eloquently and hands out hallucinogenic drugs like candy. But beneath his benign persona lies a twisted and uncontrollable rage that threatens to break loose at any moment. Tony Costa is the most dangerous man on Cape Cod, and no one who crosses his path is safe.
When young women begin to disappear, Costa's natural charisma and good looks initially protect him from suspicion. But as the bodies are discovered, the police close in on him as the key suspect. Meanwhile, local writers Kurt Vonnegut and Norman Mailer are locked in a desperate race to secure their legacies as great literary icons—and they both set their sights on Tony Costa and the drug-soaked hippie culture that he embodies as their next promising subject, launching independent investigations that stoke the competitive fires between two of the greatest American writers. 
https://rg.to/file/749c719371389cc3644422f0408dda9c/Casey_Sherman_-_Helltown.zip.html