Heart and Steel By Bill Cowher, Michael Holley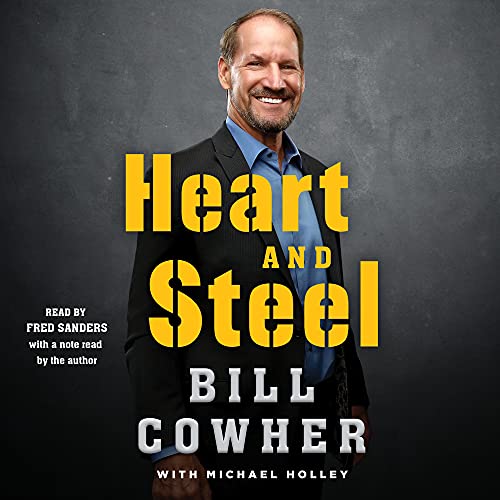 Narrated by: Fred Sanders, Bill Cowher – author's note
Length: 9 hrs and 6 mins
Release date: 06-01-21
Heart and Steel AudioBook Summary
A poignant, inspirational story about football, family, and love from Bill Cowher, the Super Bowl-winning, Hall-of-Fame Pittsburgh Steelers coach, and cohost of CBS' The NFL Today.
Long before the Lombardi Trophy, the Golden Hall of Fame jacket, and successful TV career, legendary head coach Bill Cowher was simply "Billy from Crafton".
Born and raised just 15 minutes from old Three Rivers Stadium, it was in Crafton where the foundation of Cowher's irrepressible work ethic, passion for teaching, and love of football and the Pittsburgh Steelers were built. Now, for the first time, Cowher will shine a light on a life filled with success, achieved through will and resilience in situations which, often times, appeared to be hopeless.
Download
https://rg.to/file/f406ae10c75ae34e14f69dd134c45253/Bill_Cowher,Michael_Holley-_Heart_and_Steel.zip.html