Give a Shit By Ashlee Piper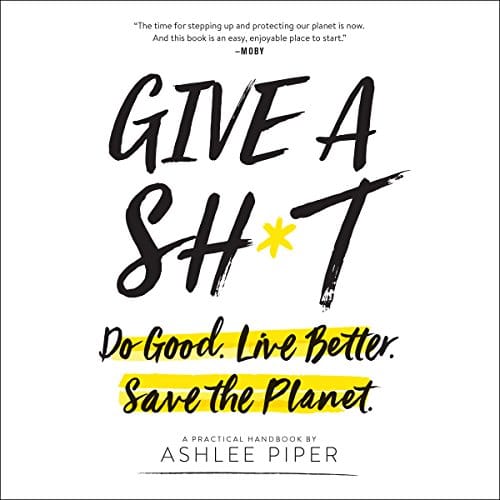 Narrated by: Ashlee Piper
Length: 6 hrs and 15 mins
Release date: 06-26-18
Give a Shit AudioBook Summary
Stop thinking you give a shit and start living like you give a shit – about your health, your footprint, and your planet. Give a Sh*t is the first eco-friendly handbook of its kind for these dire times when the Earth needs us most.
Distilling the most crucial knowledge and advice from your favorite sustainable lifestyle brand, vegan cookbook, and eco-friendly beauty guide, Give a Sh*t guides you through small-but-impactful shifts you can make:
At home – Room-by-room tools and tips for a chic, affordable, healthy, eco-friendly living space
In your closet – How to build a polished, ethical wardrobe in a world of fast fashion
In the mirror – Products (from perfume to foundation to ladytime provisions) that are safe, cruelty-free, and effective
In the kitchen – 20 super simple (less than 15 ingredients and finished in no more than 40 minutes), delicious recipes for pantry staples such as Basic Bitch Almond Milk, everyday meals like Tofu Carnitas Bowls, and fancier fare such as Quinoa-Stuffed Acorn Squash
In the wild – How to maintain your values and moxie at work, in your social life, and when abroad
No longer shall your intentions be ill-aligned with your actions. With eco-lifestyle expert Ashlee Piper's succinct, no-nonsense advice, it's never been easier to live more thoughtfully and true to your values, get healthier, and give a shit about the planet. 
File Size: 167.96 MB
Download
https://rg.to/file/c2fadbcca50152e3cbf19b2605e6ef11/Ashlee_Piper_-_Give_a_Shit.zip.html