Get By in Italian By BBC Active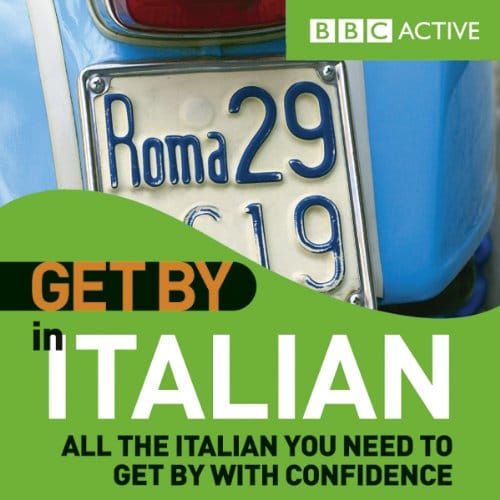 Narrated by: uncredited
Length: 1 hr and 18 mins
Release date: 10-23-08
Get By in Italian AudioBook Summary
Get By in Italian is devised specifically for travellers. The 70-minute download will help you to get to grips with the basics of spoken Italian, and introduces the most relevant language you'll hear when you're there. Listen to the audio a couple of times to practise the key phrases and vocabulary, and familiarise yourself with Italian pronunciation.
There are eight sections, covering essential topics such as:Bare Necessities – greetings, talking about yourself, asking for things, numbers, changing moneyGetting Around – asking for directions, buying petrol, travelling by bus and trainSomewhere to Stay – finding somewhere to stay, asking about facilities, checking in, asking for help, checking outBuying Things – buying groceries, buying clothes, buying souvenirsCafé Life – asking what there is, ordering snacks and drinks, trying local specialitiesEating Out – getting a table, asking about the menu, ordering, paying the billEntertainment – finding out what's on, getting more information, buying tickets, sportsEmergencies – getting help, explaining problems to a doctor or a dentist, at the chemist's, car breakdown, at the police station
The English narrator and two native Italian speakers introduce the key phrases and vocabulary. In each section there are a couple of short dialogues where you can check out the language you have heard, with questions to focus your listening. At the end of each section there is the opportunity to practise what you've learned in a guided dialogue 'as if you were there'.
File Size: 33.3 MB
Download
https://rg.to/file/e6c66cd76ab22f6bb62fa29468d7fd17/BBC_Active_-_Get_By_in_Italian.zip.html