George Washington By Sean Sculley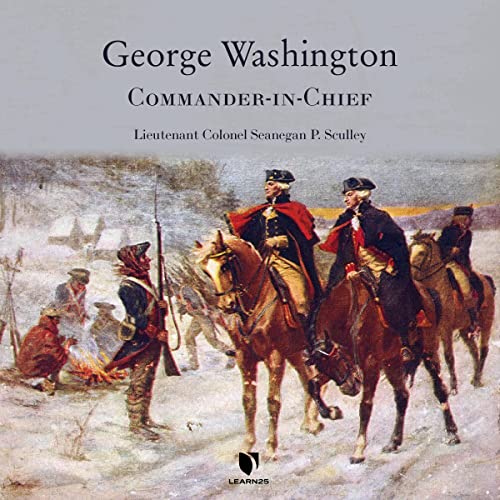 Narrated by: Sean Sculley
Length: 5 hrs and 50 mins
Release date: 02-02-22
George Washington AudioBook Summary
Explore the secret behind George Washington's military genius with an award-winning West Point history professor.
George Washington came to be known as father of his country. In his role as commander-in-chief of the Continental Army, George Washington defeated the British in the American Revolution and established the United States of America. Through his extraordinary military leadership, he guaranteed that the American Republic would move forward in its revolutionary experiment. So how was Washington able to win this seemingly unwinnable war?
This compelling 15-lecture audio course, presented by West Point history professor Seanegan Sculley, answers this and many more questions about one of the most foundational figures in American history. Professor Sculley explores Washington's singular military career from its beginnings during the French and Indian War through the end of the Revolution.
After investigating Washington's boyhood experiences and his service in the French and Indian War, you'll look into the first years of the American Revolution, as he attempts to control a disorganized armed force with no institutional structure. Next, you'll transition into the second half of the war, as Washington learns from his mistakes and builds a more professional army capable of working with allies to defeat the British. Last, you'll analyze his actions as a strategist and tactician, as a military administrator and commander, and finally as the first president of the United States wrestling with lingering issues from the War for Independence.
Download
https://rg.to/file/b2422b6e99e266c39c4441abd252a6d4/Sean_Sculley_-_George_Washington.zip.html