Fourth Point of Contact By AJ Sherwood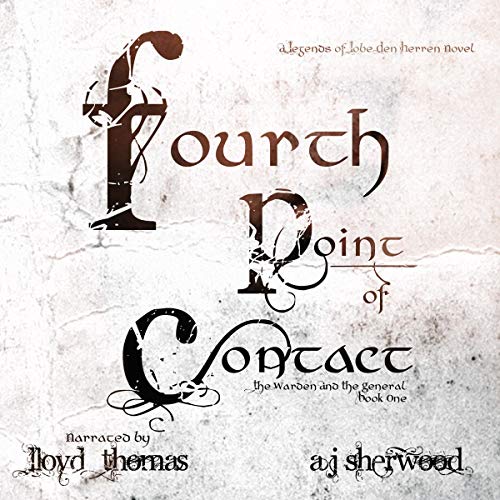 Narrated by: Lloyd Thomas
Series: Legends of Lobe den Herren, Book 1
Length: 12 hrs and 25 mins
Release date: 08-19-20
Fourth Point of Contact AudioBook Summary
"Renjimantoro".
Ren's head snapped up, as Brahms only used his full name when being completely serious.
Those dark blue eyes met his levelly, penetratingly, as if he could see every thought going through Ren's head. And he likely could. The man was exceptionally good at seeing through people. "Come with me".
Oh hell. He really had no defenses against that plea. Brahms rarely asked anything of him, and every time he had, it turned out to be for Ren's own good. "You realize that if I go, your reputation is never going to recover. People assume I've seduced you over to my side as it is".
Brahms just stared at him.
"Right, you don't care. Of course you don't, silly me, why am I worrying about it"? Relief filled him, making him a little giddy with it, and he had the strangest urge to giggle. Which wasn't manly, he stamped that out immediately, but still a grin took over his face. "Alright, alright, I'll go home with you".
Not once in the past five years has Castle Warden Sho Renjimantoro regretted following his best friend to Aart. How can he regret it when he finds open acceptance regarding his sexuality from everyone around him (even if they don't understand it), and he gets to be with the man most important to him?
General Arman Brahms, finally home from deployment, has waited over two years to show Ren he's wrong, that fantasies can come true. Unfortunately, his plans get put on hold to help Ren solve the crisis unfolding in the castle.
File Size: 338.65 MB
Download
https://rg.to/file/0e513ad84f589359301f390659409f58/AJ_Sherwood_-_Fourth_Point_of_Contact.m4b.html