Flames in the Sky By Pierre Clostermann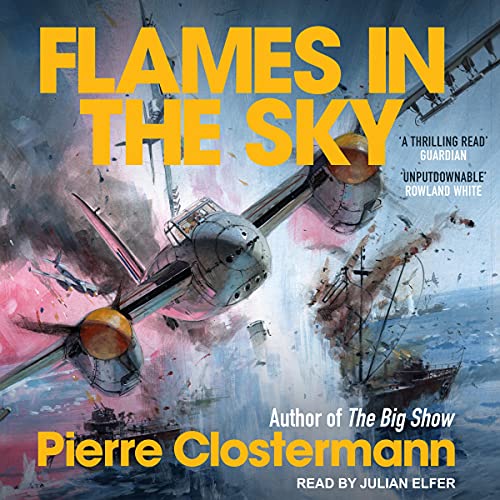 Narrated by: Julian Elfer
Length: 5 hrs and 16 mins
Release date: 06-29-21
Flames in the Sky AudioBook Summary
From near-suicidal RAF attacks in 1940 through to the dawn of the jet age in 1945, Flames in the Sky captures the astonishing drama, intensity, heroism, and incomparable exhilaration of the World War Two air war like no other book.
This epic global struggle between Spitfires, Hurricanes, Mustangs, Mosquitos, Messerschmitts, Zeros, Kamikazes, and more is brought vividly to life by a writer who was himself in the thick of the action.
Pierre Clostermann was one of the outstanding Allied Aces of the Second World War, shooting down scores of enemy aircraft, while friends and comrades lost their lives in the deadly skies above Europe. Flames in the Sky was born of his desire "to do justice to their courage".
Download
https://rg.to/file/13b109b53470db3f6324836ac0e87a6c/Pierre_Clostermann_-_Flames_in_the_Sky.zip.html