Finlay Donovan Is Killing It By Elle Cosimano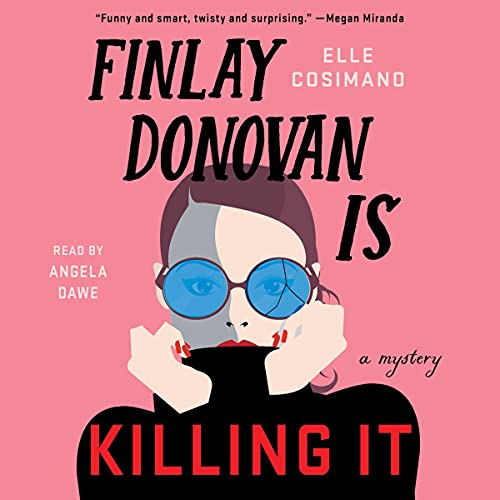 Narrated by: Angela Dawe
Length: 9 hrs and 59 mins
Release date: 02-02-21
Finlay Donovan Is Killing It AudioBook Summary
"Angela Dawe's narration makes YA author Elle Cosimano's debut novel for grown-ups a wild and funny romp…Dawe offers Cosimano's laugh-out-loud moments with just the right sparkle." (AudioFile Magazine)

IT'S MURDER BEING A HIT-MOM

"Getting the job done" for one single mom takes on a whole new meaning in Finlay Donovan is Killing It, a deliciously witty adult debut – the first in a brilliant new series from YA Edgar Award nominee Elle Cosimano.

FINLAY DONOVAN IS KILLING IT…except, she's really not. The new book she promised her literary agent isn't written, her ex-husband fired the nanny without telling her, and this morning she had to send her four-year-old to school with hair duct-taped to her head.

When Finlay's overheard discussing the plot of her new novel with her agent over lunch, she's mistaken for a contract killer and inadvertently accepts an offer to dispose of a problem husband in order to make ends meet…and she soon discovers that crime in real life is a lot more difficult than its fictional counterpart.
Download
https://rg.to/file/1f4ede897ea00e05df37ee45eb40dcd8/Elle_Cosimano_-_Finlay_Donovan_Is_Killing_It.mp3.html