Financial Cold War By James A. Fok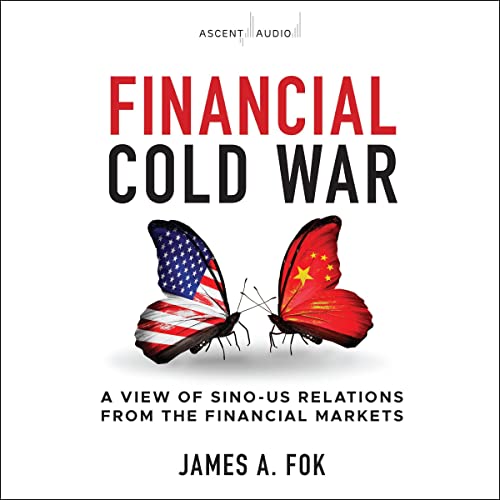 Narrated by: Christopher Grove
Length: 17 hrs and 52 mins
Release date: 06-21-22
Financial Cold War By James A. Fok AudioBook Summary
Rising tensions between China and the United States have kept the financial markets on edge as a showdown between the world's two largest economies seems inevitable. But what most people fail to recognize is the major impact that the financial markets themselves have had on the creation and acceleration of the conflict.
In Financial Cold War, market structure and geopolitical finance expert James Fok explores the nuances of China-US relations from the perspective of the financial markets. The book helps listeners understand how imbalances in the structure of global financial markets have singularly contributed to frictions between the two countries.
In this book, listeners will find: a comprehensive examination of the development of financial markets in both China and the US, as well as the current US dollar-based global financial system; insightful observations of the roles of technology, innovation, regulation, taxation, and politics in the markets, and on their resulting effect on US-Sino relations; thorough explorations of the role of Hong Kong as an intermediary for capital flows between China and the rest of the world; and suggestions for how, balancing the many varying interests, policymakers might be able to devise effective strategies for de-escalating current Sino-US tensions.
Download
https://rg.to/file/418dd85f8777061219ef12897ad3fd54/James_A.Fok-_Financial_Cold_War.zip.html