Fighting Destiny By Amelia Hutchins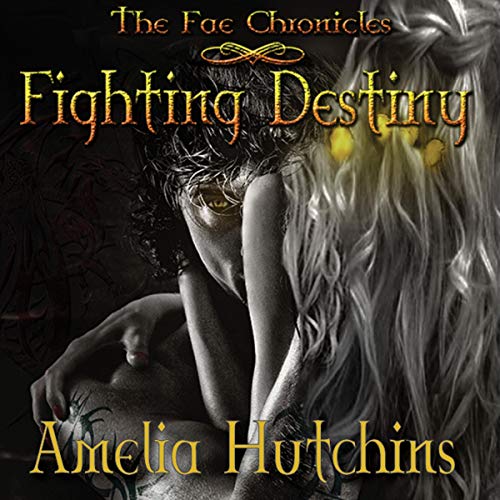 Narrated by: Sarah Puckett, Stephen Dexter
Length: 12 hrs and 59 mins
Release date: 11-16-19
Fighting Destiny AudioBook Summary
Have you ever heard of the old Celtic legends of the Fae – beautiful, magical, deadly, and a love of messing with humans just for kicks and giggles?
Welcome to my world.
What started out as a strange assignment leads to one of the most gruesome murder mysteries of our time, and my friends and I are set and determined to find out who is killing off Fae and Witches alike.
Couple of problems in the way – I hate the Fae, and the Prince of the Dark Fae is bound and determined that I work for him. He's a rude, overbearing, egotistical ass with a compulsive need to possess, dominate, and control me. Oh – did I mention that he is absolutely sex-on-a-stick gorgeous and he makes me feel things that I never ever wanted to feel for a Fae…. Every time he touches me or looks at me with those golden eyes, he seems to pull me further in under his spell, despite my better judgment.
File Size:
Download
https://rg.to/file/74a044871cab52c5e74b6347c54954d3/Amelia_Hutchins_-_Fighting_Destiny.mp3.html