Europe's Babylon By Michael Pye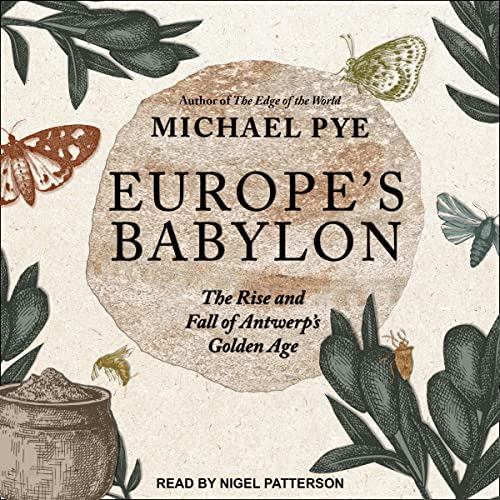 Narrated by: Nigel Patterson
Length: 9 hrs and 10 mins
Release date: 07-26-22
Europe's Babylon By Michael Pye AudioBook Summary
Before Amsterdam, there was a dazzling North Sea port at the hub of the known world: the city of Antwerp.
In the Age of Exploration, Antwerp was sensational like nineteenth-century Paris or twentieth-century New York. It was somewhere anything could happen or at least be believed: killer bankers, easy kisses, a market in secrets and every kind of heresy. For half the sixteenth century, it was the place for breaking rules—religious, sexual, intellectual.
And it was a place of change. Thomas More opened Utopia there, Erasmus puzzled over money and exchanges, William Tyndale sheltered there and smuggled out his Bible in English until he was killed.
But when Antwerp rebelled with the Dutch against the Spanish and lost, all that glory was buried and its true history rewritten. Mutinous troops burned the city records, trying to erase its true history.
Download
https://rg.to/file/dec7813b316c68088385b2331df8ae8e/Michael_Pye_-_Europes_Babylon.zip.html