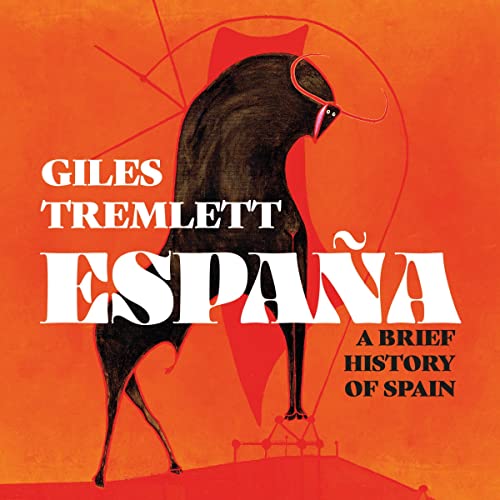 Narrated by: Luis Soto
Length: 8 hrs and 34 mins
Release date: 04-14-22
España AudioBook Summary
Best-selling author Giles Tremlett traverses the rich and varied history of Spain, from prehistoric times to today, in a brief, accessible primer for visitors, curious listeners and hispanophiles.
Spain's position on Europe's southwestern corner has exposed it to cultural, political and actual winds blowing from all quadrants. Africa lies a mere nine miles to the south. The Mediterranean connects it to the civilisational currents of Phoenicians, Romans, Carthaginians and Byzantines as well as the Arabic lands of the Near East. Hordes from the Russian steppes were amongst the first to arrive. They would be followed by Visigoths, Arabs, Napoleonic armies and many more invaders and immigrants. Circular winds and currents linked it to the American continent, allowing Spain to conquer and colonise much of it.
As a result, Spain has developed a sort of hybrid vigour. Whenever it has tried to deny this inevitable heterogeneity, it has required superhuman effort to fashion a 'pure' national identity—which has proved impossible to maintain. In España, Giles Tremlett argues that, in fact, that lack of a homogenous identity is Spain's defining trait.
Download
https://rg.to/file/903bc8c46aa2c70885779320c716b869/Giles_Tremlett_-_Espana.zip.html