End State By James Plunkett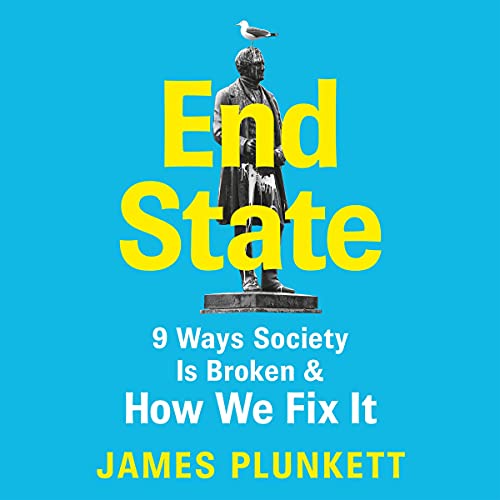 Narrated by: Olly Mann
Length: 10 hrs and 43 mins
Release date: 06-24-21
End State AudioBook Summary
Can we reverse the mental health crisis by getting rid of Mondays?
Is it time to stop poor people being poor by… giving them money?
Can we quell the fires of populism by giving young people a say in the future?
As the shockwaves of COVID-19 continue to spread, and as the smoke clears from a year of anger and unrest, many people feel forlorn about the future.
In End State, James Plunkett argues that this can be a moment not of despair, but of historic opportunity – a chance to rethink, renew, and reform some of the most fundamental ways we organise society. In much the same way as societies emerged stronger from crises in the past – building the state as we know it today – we, too, can build a happier future.
Download
https://rg.to/file/890a2c9b69a76f9af1bfee416bd2e04d/James_Plunkett_-_End_State.m4b.html