Empathy Works By A. Sophie Wade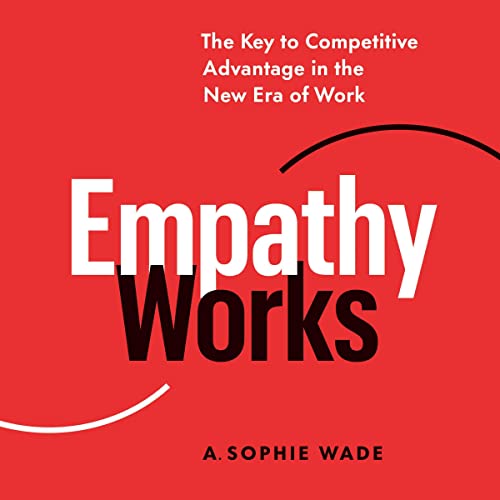 Narrated by: A. Sophie Wade
Length: 7 hrs and 57 mins
Release date: 05-03-22
Empathy Works By A. Sophie Wade AudioBook Summary
The Future of Work has arrived. And it's powered by empathy.
We are in a period of change. We need to think and act differently. The new world of work is significantly more digitized and decentralized than before—a transformation accelerated by the COVID-19 crisis. We need to orient ourselves differently to be successful, shifting from transactional to human-centric management, mindsets, and methods to deal with the faster pace of business developments, continuing uncertainties, more complex issues, and an increase in multidimensional projects.
In Empathy Works, work futurist, international keynote speaker, popular online course instructor, and workforce consultant Sophie Wade shows you why empathy is a critical corporate value, mindset, and skill for improving engagement and productivity, and achieving sustained growth as we emerge from the pandemic. Sharing data and insights from brain science, organizational psychology, as well as real situations, stories, and solutions from around the world, Wade guides you through the steps to cultivate empathy throughout both the Customer Journey and the Employee Journey—encompassing culture and leadership, managing distributed workers, fostering effective sales teams, and bridging generations. 
Download
https://rg.to/file/044253adf74039519b69ed356301726c/A.Sophie_Wade-_Empathy_Works.zip.html