Emotional By Leonard Mlodinow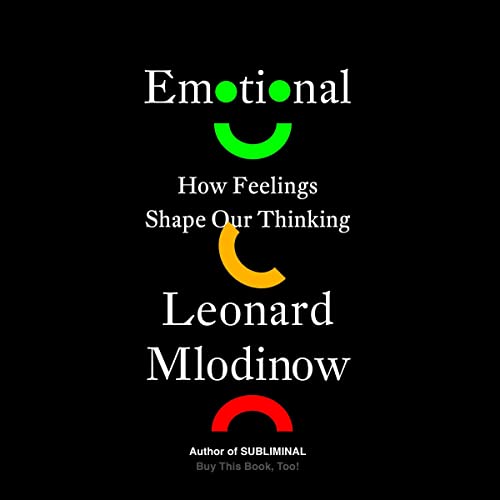 Narrated by: Dan John Miller
Length: 7 hrs and 54 mins
Release date: 01-11-22
Emotional AudioBook Summary
We've all been told we need to master our emotions and think rationally to succeed. But, according to the cutting-edge science of emotion, feelings are every bit as important to your success as thinking.
You make hundreds of decisions every day, from what to eat for breakfast to how you should invest, and not one of them could be made without the essential component of emotion. It has long been held that thinking and feeling are separate and opposing forces in our behavior. But as Leonard Mlodinow, the best-selling author of Subliminal, tells us, extraordinary advances in psychology and neuroscience have proven that emotions are as critical to our well-being as is rational thinking.
How can you connect better with others? How can you improve your responses to frustration, fear, and anxiety? What can you do to live a happier life? Taking us on a journey from the labs of pioneering scientists to real-world scenarios that have flirted with disaster, Mlodinow shows us how our emotions can help, why they sometimes hurt, and what we should make of the difference.
Download
https://rg.to/file/0b8fbf094ed2db134634783e73712fe8/Leonard_Mlodinow_-_Emotional.zip.html
https://nitro.download/view/470ACD820889597/Leonard_Mlodinow_-_Emotional.zip