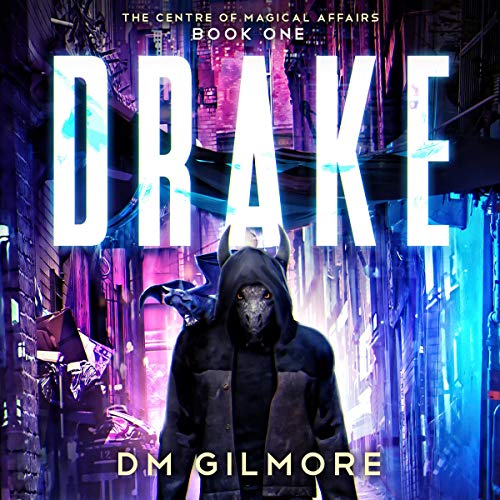 Narrated by: C.J. McAllister
Series: The Centre of Magical Affairs, Book 1
Length: 7 hrs and 5 mins
Release date: 09-11-20
Drake AudioBook Summary
With his finances in dire straits, Asher takes one last job to keep himself off the streets.
Asher's a brilliant programmer, but he's terrible at negotiating. After getting undercut on one deal, he's just desperate enough to go in for another.
Performing a heist for a criminal kingpin? Sounds easy enough. With his brother by his side, he's sure he can do it. Get in, steal one orb, get out.
When things go south, Asher's left with no product to trade and a baby dragon on his hands. But the deadline is fast approaching, and the client is not a patient man.
Asher has to make a choice: Does he run and hide, or does he give up the most powerful creature he's ever seen to somebody who's sure to misuse it?
Drake, book one of The Centre of Magical Affairs, is a new urban fantasy cyberpunk series from DM Gilmore, where magic is the same as computer code, dragons walk the streets, and some mutant horror is lurking around every corner. If you enjoyed Shadowrun or the Dresden Files, then you'll love The Centre of Magical Affairs.
File Size: 190.44 MB
Download
https://rg.to/file/0fd61e20829eb90a3995f49c014ab4a3/DM_Gilmore_-_Drake.zip.html