Dombey and Son By Charles Dickens, John Mullan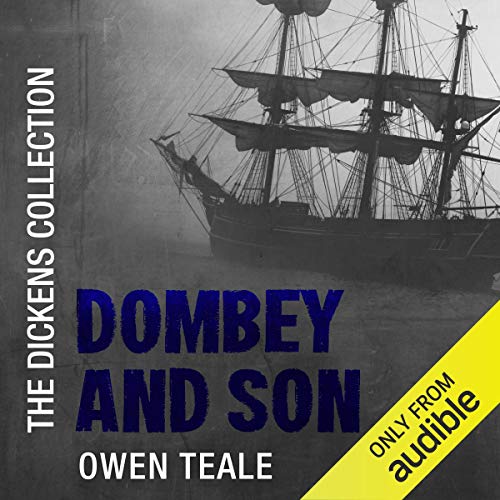 Narrated by: Owen Teale, John Mullan – introduction
Series: The Dickens Collection: An Audible Exclusive Series
Length: 41 hrs and 23 mins
Release date: 08-30-18
Dombey and Son AudioBook Summary
Audible presents an original dramatisation of Charles Dickens' Dombey and Son, first published as Dealings with the Firm of Dombey and Son: Wholesale, Retail and for Exportation.
A literary masterpiece in which Dickens' gift for vivid characterisation is at its best, this is the story of a powerful man whose inability to appreciate those around him leads to his lonely demise and, later, his possible redemption.
This edition features an exclusive introduction written and narrated by John Mullan, professor of English at University College London.
About the book:
Paul Dombey, owner of the shipping company Dombey and Son, dreams of having a male heir to take on the family business. With only one daughter to speak of, his resentment grows and is often manifested through the neglectful if not abusive treatment of his wife, Fanny, and child, Florence.
Following the long-awaited birth of a boy, Mr Dombey triumphantly throws himself into the care and education of his pride and joy, his son, Paul, indifferent to the death of his wife following an arduous labour.
As his daughter grows in strength, beauty and kindness, his son's sickly disposition makes him weaker and weaker by the day. Despite the bond and friendship forged between the siblings, Mr Dombey continues to despise and resent Florence, and after a period of intended rest by the seaside, the family is once more rocked by a tragic death.
A touching and unexpectedly uplifting story of change, forgiveness and familial love, Dombey and Son will keep you gripped, moved and wholly surprised until the end.
File Size: 1.59 GB
Download
https://rg.to/file/cc589fdef1803746bcfdc06471a71aca/Charles_Dickens_-_Dombey_and_Son.zip.html