Do the Birds Still Sing in Hell? By Horace Greasley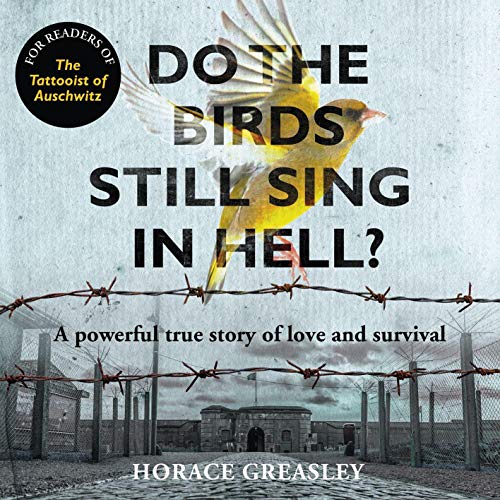 Narrated by: Leighton Pugh
Length: 9 hrs and 56 mins
Release date: 10-31-19
Do the Birds Still Sing in Hell? By Horace Greasley AudioBook Summary
Horace 'Jim' Greasley was 20 years of age in the spring of 1939 when Adolf Hitler invaded Czechoslovakia and latterly Poland. There had been whispers and murmurs of discontent from certain quarters, and the British government began to prepare for the inevitable war.
After seven weeks training with the 2nd/5th Battalion Leicester, he found himself facing the might of the German army in a muddy field south of Cherbourg, in Northern France, with just 30 rounds of ammunition in his weapon pouch. Horace's war didn't last long. He was taken prisoner on 25th May 1940 and forced to endure a 10 week march across France and Belgium en route to Holland.
Horace survived…barely. Food was scarce; he took nourishment from dandelion leaves, small insects and occasionally a secret food package from a sympathetic villager, and drank rain water from ditches.
Download
https://rg.to/file/a1e3c2ba74ca3b1f2bcd4a16bde9a646/Horace_Greasley_-_Do_the_Birds_Still_Sing_in_Hell.zip.html